There probably isn't a person in the world who doesn't dream of visiting New York at least once. There is a certain magic in this city and everyone who has visited it at least once dreams of coming back. There is never enough time to visit everything in this city. But in this post, we won't tell you what can be seen there, rather we will present you 104 puns with some fun pictures about NYC. Enjoy!
New York City Puns
1. New York, New York! So good they named it twice, but I'm just here for a slice!
2. Empire State of Mind, Central Park kind of unwind.
3. Subway rides and city strides, that's the New York vibe.
4. Brooklyn it till you make it!
5. NYC's got the keys to the concrete jungle, but I've got the selfie stick.
6. Fifth Avenue fashion, Canal Street passion.
7. New Yorker at heart, tourist on the subway map.
8. Broadway dreams, off-Broadway budget!
9. Skyscraper views, taxi cab blues.
10. In a New York minute, everything can change. Especially the traffic!
11. Catching ferries, not feelings, over to Staten Island.
12. Wall Street hustle, Central Park rustle.
13. Forget love – I'd rather fall in chocolate… on 5th Ave.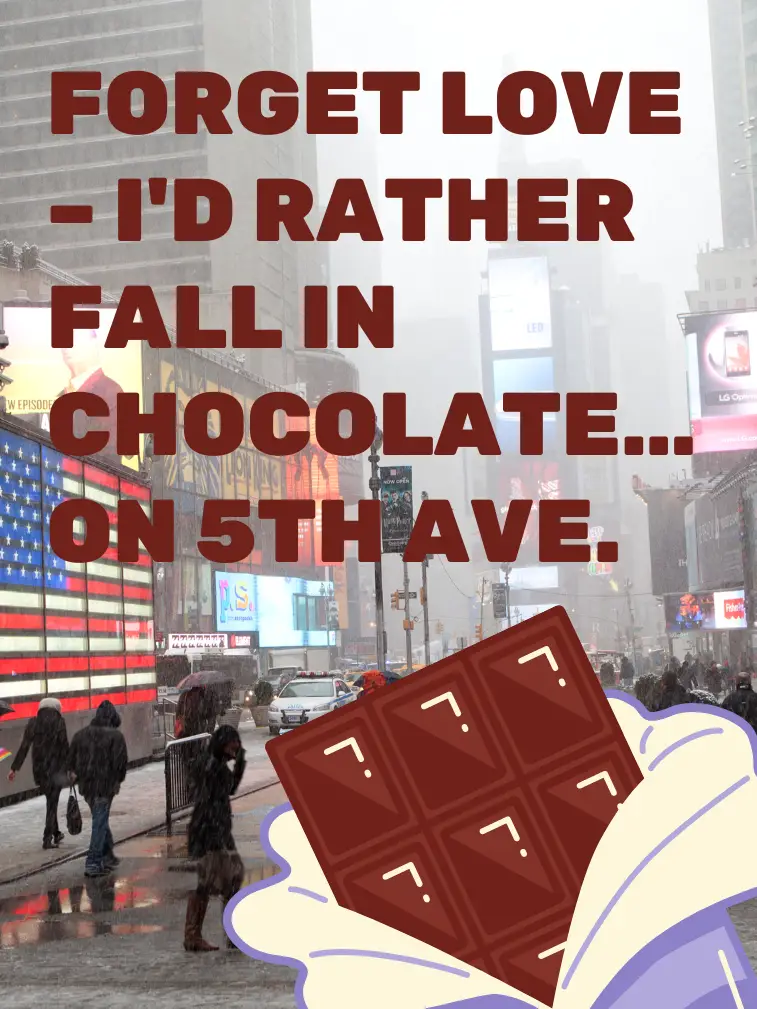 14. NYC: Where the city sleeps only to dream bigger.
15. Rockefeller's skating, I'm just here rating the hot cocoa!
16. High Line sights with those downtown city nights.
17. Bronx and roll!
18. Manhat-tan goals achieved.
19. Central Perk up!
20. SoHo many possibilities.
NYC Skyscraper Puns
21. Sky's the limit? Not in this city!
22. Touched the sky on the 89th floor.
23. Dreaming high, like the NYC skyline.
24. Rise and shine? More like rise and climb!
25. Elevating my mood, one skyscraper at a time.
26. Living for that tower-powered hour.
27. Top of the tower, feeling the power!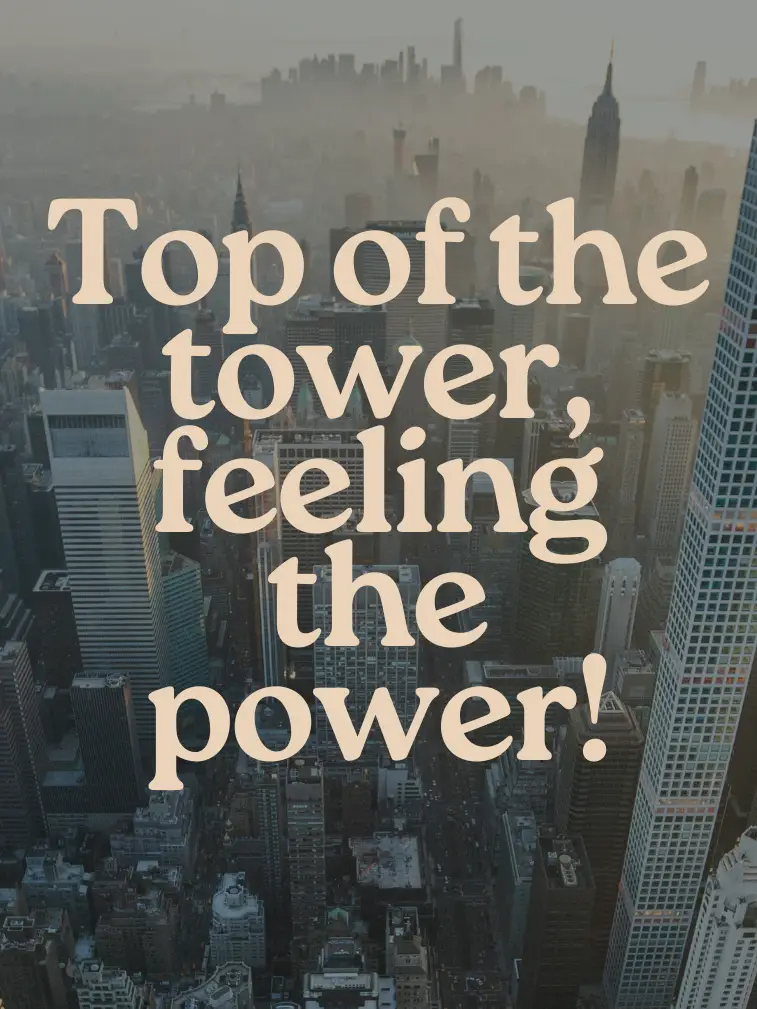 28. NYC: Where the buildings touch the clouds.
29. Above the city noise, in skyscraper poise.
30. NYC skies: No limits, just high-rises.
31. Daydreaming on Fifth, while looking sky-high.
32. Concrete below, dreams way up high.
NYC Bridge Puns
33. From dream chasing to bridge crossing!
34. Brooklyn vibes, bridge side!
35. Hanging on the bridge, hoping for a tan.
36. Another bridge, another epic selfie moment.
37. Connecting boroughs, making stories.
38. City vibes? Best felt on a bridge.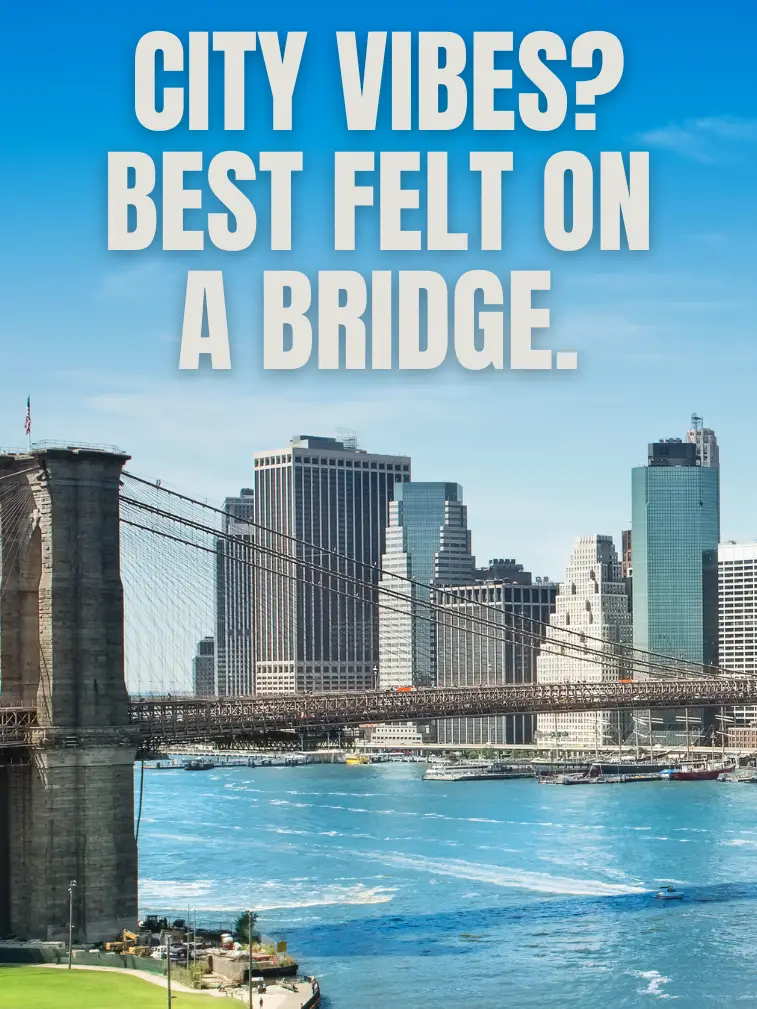 39. Building memories, one bridge at a time.
40. High up, city view, bridge chills.
41. Cruising over rivers, city buzz delivers.
42. Life's cool when you're on the bridge's stool.
43. Heading to Brooklyn, bridge game strong!
44. Water below, wonder ahead. Bridge life.
NYC Central Park Puns
45. Parked myself in Central. Where's my coffee?
46. Central Park: NYC's outdoor living room.
47. Lost in Central Park. Send snacks!
48. Green oasis in a concrete maze? Classic New York.
49. Met a squirrel in Central Park. We're brunching next week.
50. Central Park: Manhattan's backyard. No invite is needed.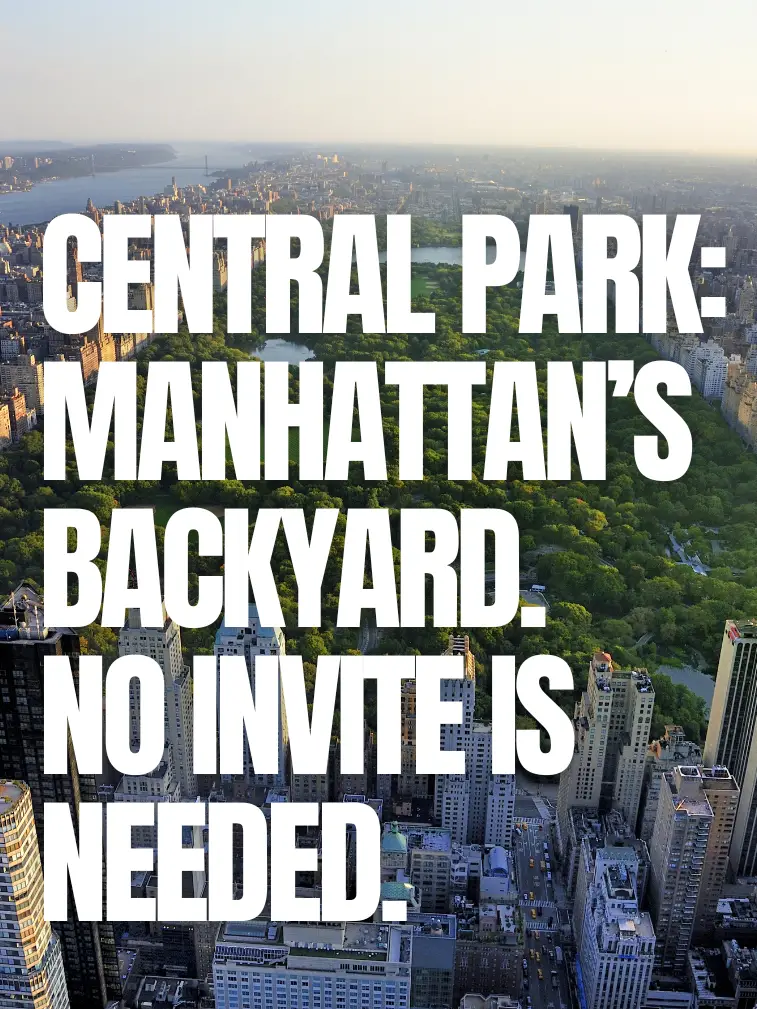 51. If these trees could talk… Oh, the Central Park tales!
52. Sundays, squirrels, and skyscraper views.
53. Park bench pondering: Does Central Park have WiFi?
54. NYC's green heart. My escape spot.
55. Skyline on one side, lake on the other. Central Park magic!
56. City chaos outside, park peace inside.
Big Apple Bites
57. Big city. Bigger appetite. Hello, NYC!
58. Biting into the Big Apple. Tastes like… adventure.
59. One bite in NYC, and I'm sold!
60. City so nice, had to take a bite. Or two.
61. From apple orchards to NYC streets. Still love a good bite.
62. Apple-sized dreams in this city of beams.
63. City that never sleeps? Guess it's too busy eating apples.
64. The Big Apple: Where every bite's a story.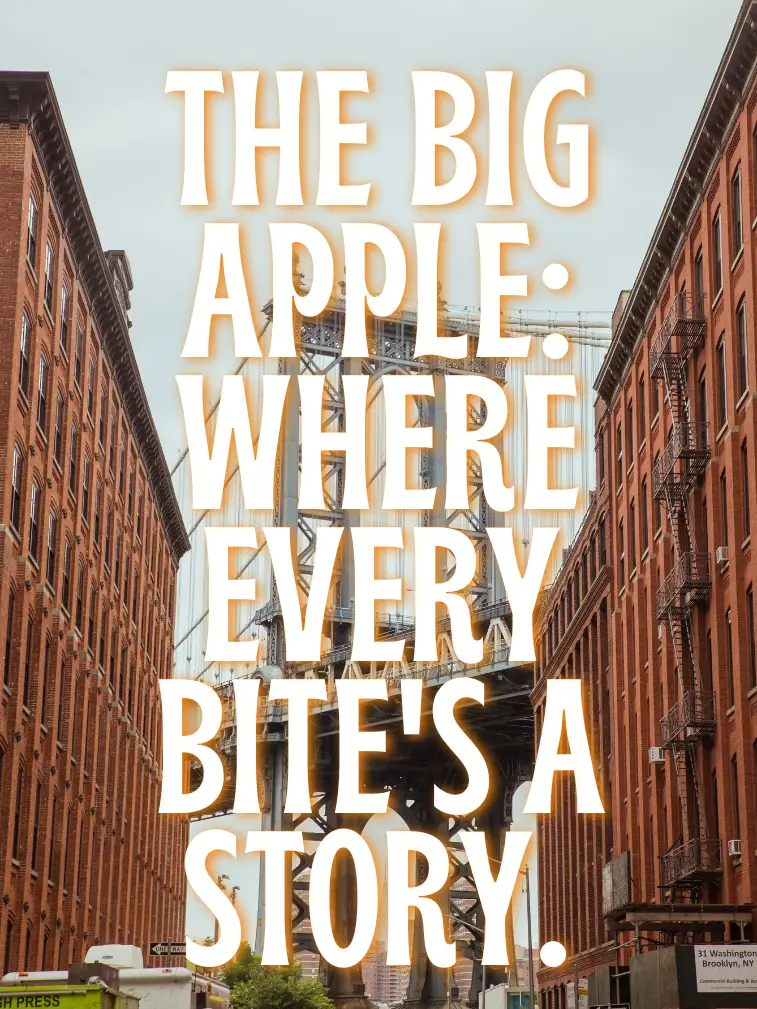 65. Just a city kid, chasing those apple-tinted dreams.
66. Taking a 'core' tour of the Big Apple!
67. City buzz, apple fuzz. NYC's the real deal.
68. A bite of the apple, a sip of the city.
NYC Subway Puns
69. Riding the subway like I know where I'm going.
70. Subway vibes: A bit of chaos, a touch of art.
71. Missed my train, but caught the NYC spirit!
72. NYC tip: Subway stairs are the city's real cardio.
73. That subway performer? Totally on my Spotify now.
74. 5th Avenue above, subway jam below!
75. Swipe, step, repeat. Subway life.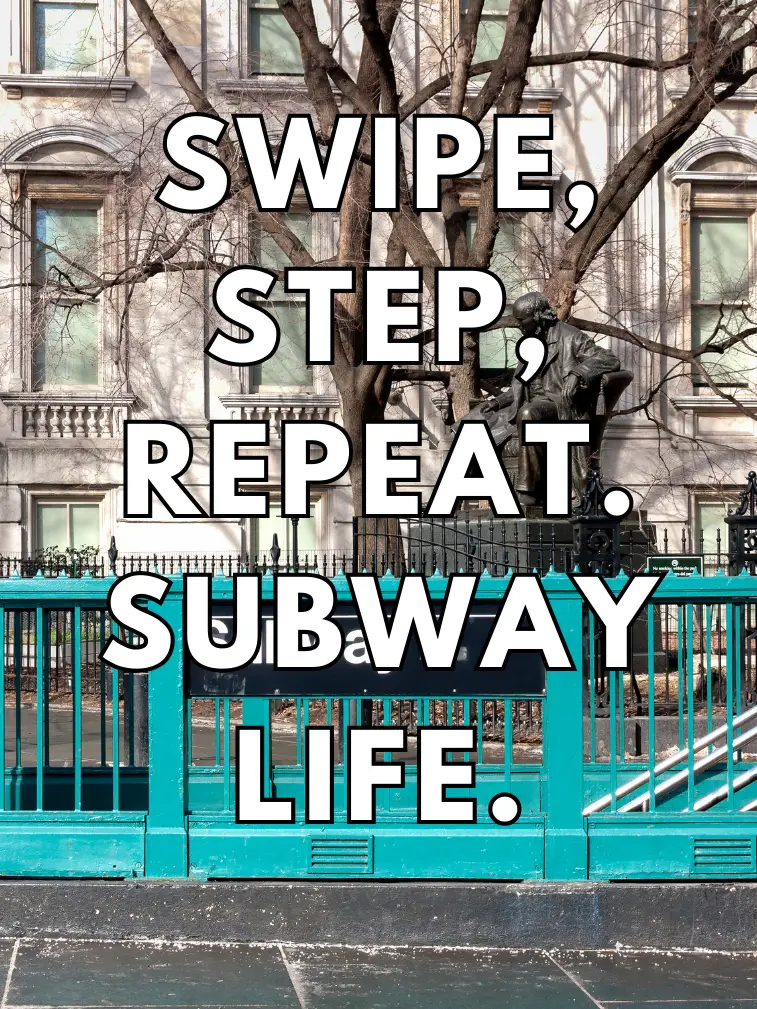 76. Fast tracks, quicker snacks: NYC subway hustle.
77. Every subway ride: A new episode of 'Humans of NY'.
78. Tunes in, city out. Subway zen.
79. Subway's late? Perfect time for a selfie!
80. Lost in the subway, but hey, there's pizza!

Statue of Liberty Laughs
81. Lady Liberty: Nailing the 'standing still' challenge since 1886.
82. Posed with Lady Liberty. Guess who blinked first?
83. Freedom, views, and a killer crown. That's our Lady!
84. Lady Liberty: The OG New Yorker with French roots.
85. Boated all the way to Liberty… for that perfect selfie!
86. Big city, bigger torch. Lighting up the NYC vibes!

87. Met Lady Liberty. Talk about lighting up a room!
88. She's been holding that torch longer than my phone's battery life.
89. Miss Liberty's secret? Always ready for her close-up.
90. From France with love. Thanks for the statue!
91. Windswept hair, don't care. Liberty Island vibes.
92. Statue game strong. NYC pride stronger.
NYC Funny Puns
93. I'm in a 'New York' state of grind.
94. Lost in NYC, send pizza!
95. Bronx cheers, Manhattan beers!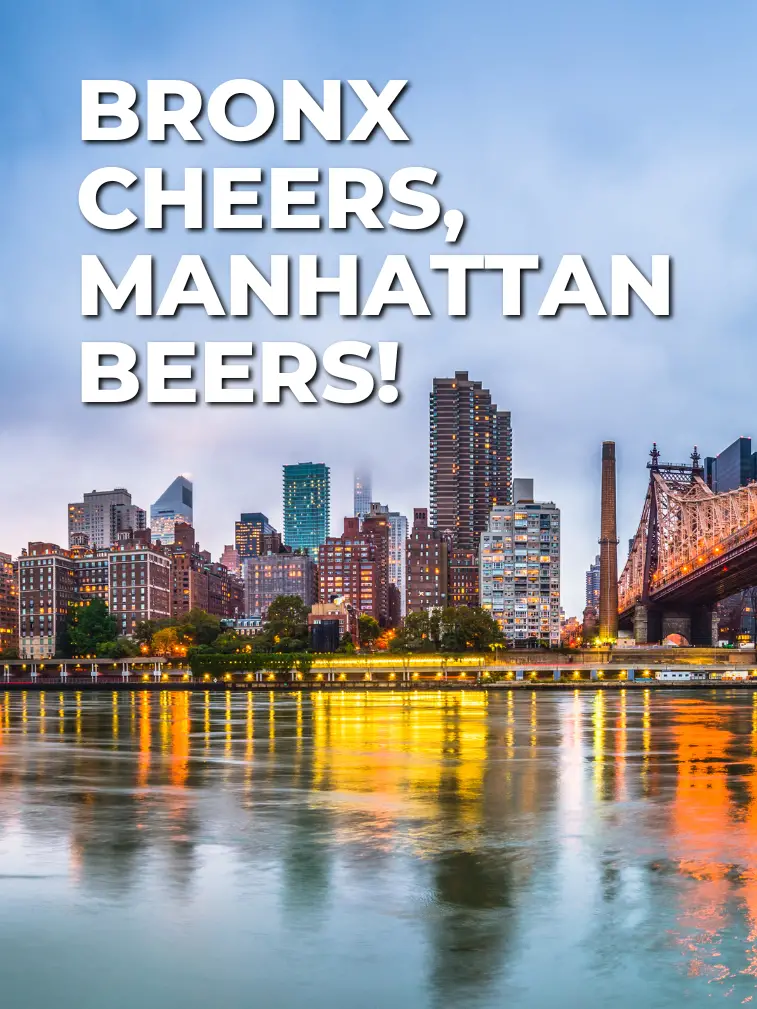 96. Bagel or Big Apple? Both, please!
97. Brooklyn bridges, not hearts!
98. Yellow cab chase, New York pace!
99. Central Park or Central Perk? Friends, where ya at?
100. Borough hopping, never stopping!
101. Statue of Liberty? More like the Statue of 'Let's take a selfie'!
102. Queens' crowns, Kings of Brooklyn!
103. Times Square: where neon dreams beam!
104. Big lights, big city, big bites!
If you want to check out more puns, you can review them here.
And if you're looking for an Instagram caption for NYC you can see these 120 captions.