Do you know someone who is very passionate about fishing, someone who can't wait to take the fishing rod and baits in their free time and go to the lake, ocean, sea, or other body of water? You don't have to be a professional fisherman, this can be your hobby. Either way, you can delight your avid fisherman friend with a special wish on his Birthday.
10 Birthday Wishes For A Fisherman
1. I wish you good health, success, and good luck both in life and in fishing. I know how much you love fishing and I hope you catch all the fish in the oceon. I will always love you more and more every passing year.
2. I wish you the greatest catch in life – good health and a happy family. Happy birthday!
3. Happy Birthday! Let me be your goldfish on this special day – whatever you dream of, I wish for you.
4. May your life be filled with health, love and happiness. May you capture every great moment with the wonderful people around you.
5. Happy Birthday! I wish you a successful catch in love, business and life. I hope you catch the goldfish and make all your wishes come true.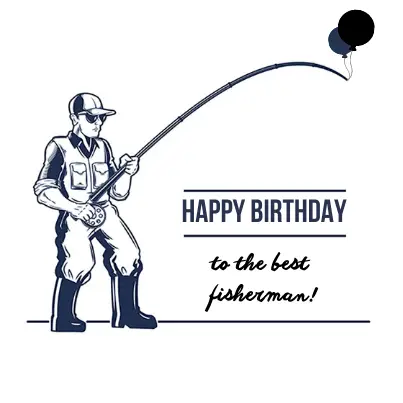 6. I wish you all the happiness in the world and may this year's catch exceed several times that of last year. Happy birthday to the best husband and fisherman!
7. Happy Birthday to the best fisherman! May God bless you and and your family with health and hapiness that you deserve.
8. Wishing you a very very Happy Birthday, enjoy every moment, always move forward and last but not least I wish you a huge catch every minute by the lake.
9. May God bless you for more catches than you can even imagine. Catching personal life goals and catching lots of fish in the water. Happy Birthday!
10. The ocean is full of life, and life is full of surprises, excitement, emotions. May your life be a vast ocean. Happy birthday!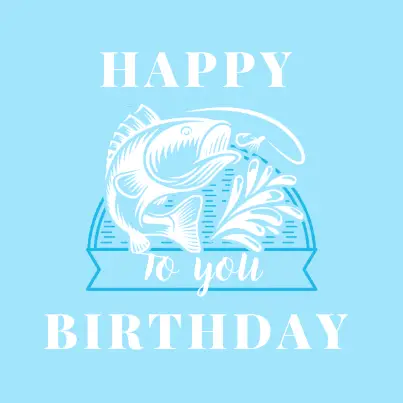 Closing Thoughts
If you want to be the goldfish with the gold wishes for your fisherman friend, then you are in the right place. With these wishes, you will be sure that you will send a unique wish related to your guy's greatest passion. In addition, you will find cards.