For some people, keeping fit is an important part of their everyday life. They spend many hours working out at the gym as their desire is to feel healthy and look good. In addition to spending a lot of time in the gym, they also eat in a certain way or rather follow diets. Or in other cases, they also take protein powder and various supplements. They do push-ups, pull-ups, arm, leg exercises, etc. Well, you already know what a fitness freak guy is. And do you know such a guy? If yes, you've come to the right place. Here we will give you ideas on what you can wish your fitness freak friend if he or she has a birthday soon.
20 Best Birthday Wishes For Fitness Freak Friend
1. Happy birthday, my dear friend! I wish you to be happy, health, successful and I also wish you to be still active in sports, to have the same drive and motivation to keep that perfect shape.
2. May your days be filled with wonderful moments. May every day be joyful, productive and physically active. Never lose motivation for new adventures.
3. I wish you good health,happiness and prosperity. Always stay as adventurous, energetic and keep up the active life. In a healthy body a healthy spirit. Happy birthday my super friend.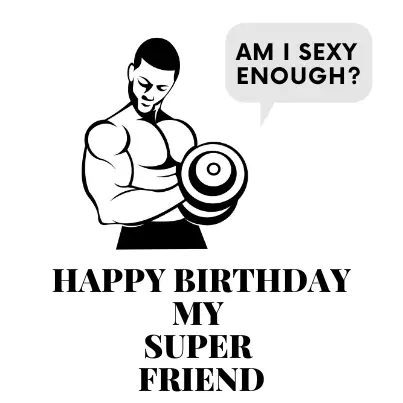 4. Happy Birthday! May your days be filled with joy, love, piece, keep up the healthy lifestyle, wake up every day with enthusiasm for a productive and active day.
5. Happy Birthday! I wish you happy moments , joy and on this special day treat yourself with the most delicious carbohydrate cake.
6. Stay fit and healthy,
Eat right and exercise every day,
but always remember
you will die anyway.
Just kidding,
I wish you a very happy birthday!
7. May you enjoy every minute of this day in the most wonderful way. And I wish you to be brave, persistent and follow your dreams with small steps every day.
8. Grow both spiritually and physically. Walk the path of life with a book in one hand and a dumbbell in the other. Happy birthday my dear friend!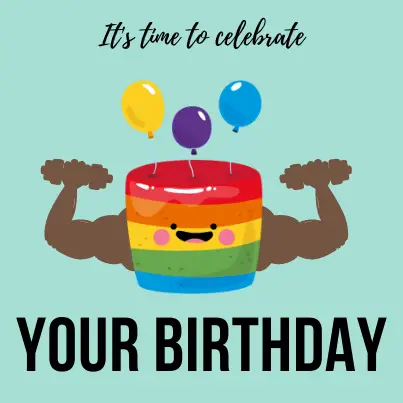 9. Happy wonderful and unforgettable birthday! You are my true inspiration – with every year you prove that age is just a number.
10. Happy birthday to the strongest man in the world! May your life bring you a lot of fame and professional success.
11. Happy birthday to the most stunning man! You are the perfect blend of fitness and success. I can't wish you anything more than to keep up the great work.
12. I wish you a healthy and successful life and let's at least on this day focus on both wishes and calories. It's your cheat day – your birthday!
13. May your days be filled with joy, success and love. Be blessed and continue to enjoy your achievements. Happy B-day!
14. Never stop developing your house and body. One with happy family moments. The other with physical endurance and healthy eating.
15. I've never met a more ambitious, strict and stronger person than you. Keep smashing them. You're our Mike Tyson. Happy birthday bro.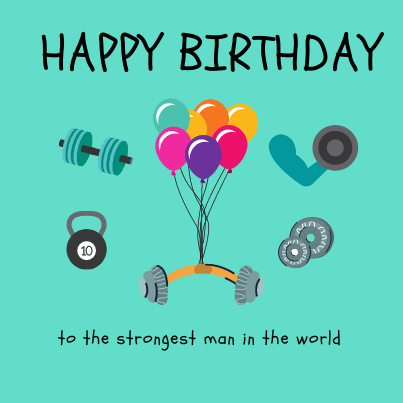 16. Discipline, energy and enthusiasm are just some of the qualities you possess, you are a true inspiration to us. Keep it up and you will never feel bad. You know – in a healthy body a healthy spirit. Happy birthday!
17. Happy birthday to the hottest guy! I wish you every day to be better than the previous one – to learn new things, to receive new things and to be more motivated to reach new heights in sport.
18. Happy birthday gym's shining star! As you gather the eyes in the gym, so you collect life's positive vibes.
19. As they say, behind every successful person there is someone who inspired them. Behind you is obviously Conor McGregor because you rock them just like him.
20. Happy birthday my fitness freak friend! May each of your day is filled only with gains – women gains, money gains and solid muscle gains.
Closing Thoughts
Sports addiction is common nowadays. Everyone is trying to look good and have a sexy body. Therefore, we won't be surprised if you have a friend who is obsessed with fitness and spends many hours of his daily life working out.
In this post, we have presented you 20 birthday wishes for your fitness freak friend.