The endless hours of traveling to your next destination can be exhausting, but also fun. We always look on the positive side, so we have prepared 20 happy wishes for a truck driver. On the birthday of your friend, colleague, a husband who works as a truck driver, wish him something unique and special. You can also send him one of our unique cards. Feel free to choose one of the following truck driver birthday wishes.
Birthday Wishes For A Truck Driver
1. Drive along the road with a cheerful mood, pleasant music and happy friends, because the road of life consists of your every little step. Enjoy every moment! Happy birthday my friend!
2. May the paths both in life and on the road lead only to wonderful moments. Happy Birthday!
3. Happy birthday, my friend! May your day be filled with happiness and surprises, surrounded by your loved ones. After all driven miles may your location today remain the same – your home.
4. Happy Birthday! I wish you more peace of mind on the road and less use of the horn. May God bless you and your family.
5. Happy birthday! Happy Birthday! May every next mile of your life be spent in a cheerful mood and with a smile on your face. Stay humble and blessed.
6. I wish you to always be happy and to be calm and humble on the road. Happy birthday!
7. Happy Birthday! I wish you good health, joy, love and may every new destination be driven with a lot of cheerful mood, more fun and less nerves.
8. May all your desires be my wishes, and know that when you get bored on the road, you can always call your good friend to cheer you up. Happy Birthday!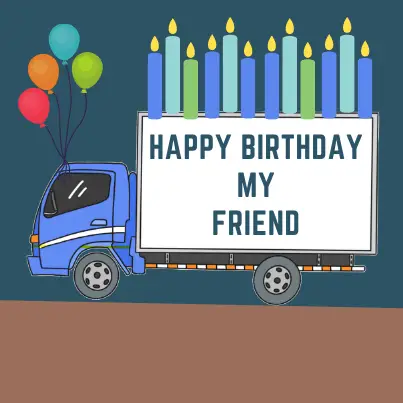 9. Drink more beer and burn less diesel. Happy Birthday to the best truck driver in the world! May God bless you today and always!
10. My warmest wishes for a personal happy life, but also a traveling life! Happy Birthday!
11. Follow your soul as you follow the paths of the way. Happy Birthday!
12. Wishing you only positive vibes all day and night. Happy B-day!
13. May all your days pass as if through a highway – calm and boundless. Happy Birthday!
14. May your every day be sunny, positive and calm both at home and on the road.
15. Stay humble and happy, may everything in your life go as smoothly as driving on the highway.
16. May your every day be as beautiful as the sunrises and sunsets. Happy Birthday!
17. Happy Birthday! I wish you more peaceful days filled with joy and good mood.
18. I sincerely wish you to be in good health, good luck and to live life to the fullest. Happy Birthday!
19. May you spend more time with your family this year. To be surrounded by the people who are most important to you and to have countless good moments together. Happy Birthday!
20. On your birthday I congratulate you with the song Truck Driving Man and I wish you every day to be a song!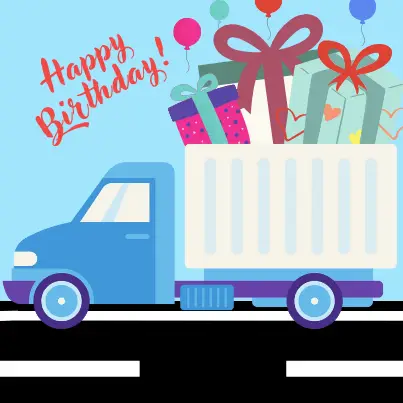 Closing Thoughts
Everyone has a birthday once in the year, so make that day more special. This is your task, especially if this person is very special to you. When you try to be more original, the other party will notice it and appreciate it. Make your truck driver friend happy with a fun wish and a unique card for his birthday.