Is there hardly anyone who doesn't dream of visiting Hawaii at least once? Well, if you can't at the moment, at least you can transport yourself there with these 84 Hawaii puns we've prepared for you. You'll be able to dive into the ocean or hike up to one of the volcanoes, there's less of everything that's in the spirit of Hawaii.
Hawaii Puns
1. Hawaii? More like Ha-waii not?
2. Hawaii's beauty is in full bloom, just like its hibiscus flowers.
3. Nothing can peak Hawaii's volcanoes.
4. A vacation in Hawaii? That's beachin'.
5. Hawaii is the pineapple of my eye.
6. The road to Hana is paved with good intentions and even better views.
7. Going to Hawaii is always a shore thing.
8. Aloha means hello, goodbye, and I wish I lived in Hawaii.
9. Got lei'd in Hawaii, and I have the flower necklace to prove it.
10. Let's not lava the island until we've seen all the volcanoes.
11. In Hawaii, every hour is happy hour.
12. I can't help falling in lava with Hawaii.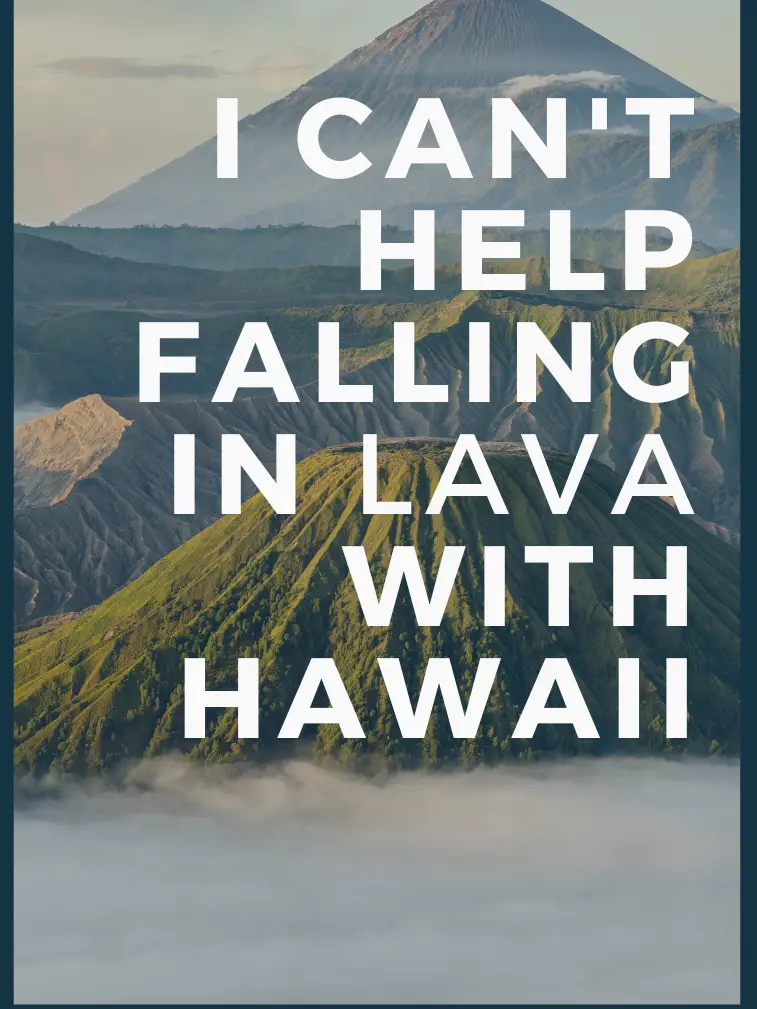 Hawaii Beach Puns
13. At the beach, time is always well sand.
14. What does the Atlantic say to the Hawaiian shore? Nothing, it just waves.
15. A Hawaii beach vacation? I shore can dig it!
16. It's all sun and games on a Hawaiian beach until the tan lines appear.
17. The sand may brush off, but the memories of Hawaiian beaches will stick forever.
18. Life is gull on a Hawaiian beach!
19. I'm feeling fintastic after a dip in the Hawaiian sea.
20. You can't be crabby on a Hawaiian beach!
21. Sun's out, buns out on the Hawaiian coast.
22. Seagulls gonna seagull on these Hawaiian beaches.
23. If there's a will, there's a wave.
24. When the going gets tough, the tough hit the Hawaiian beach.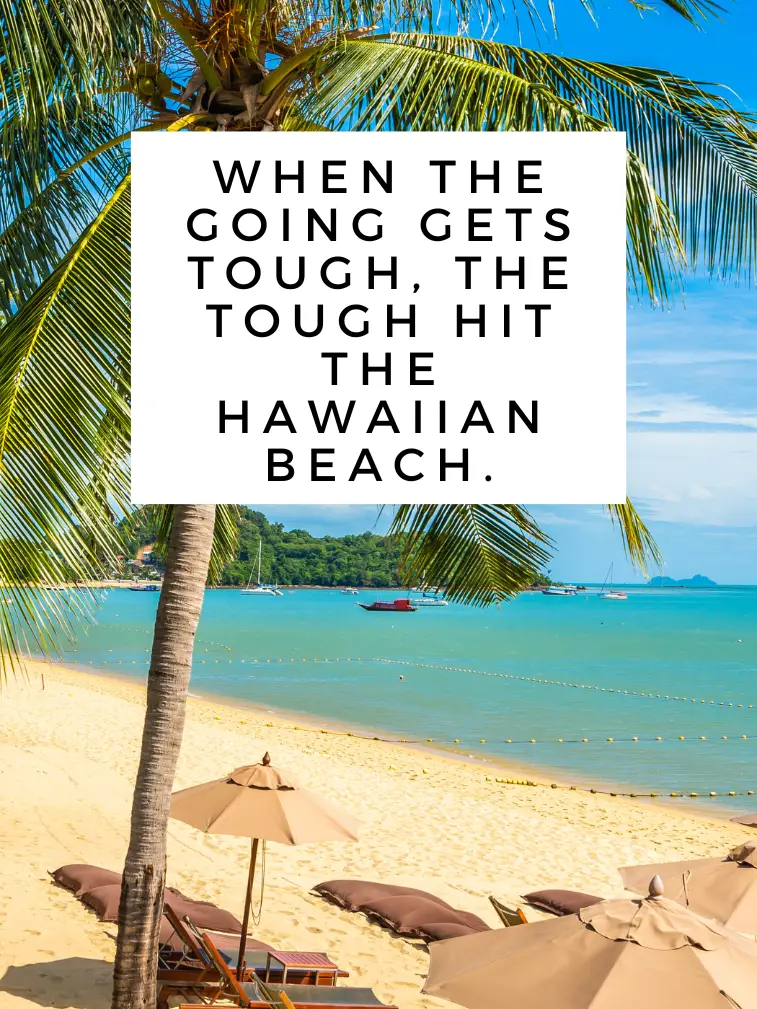 Hawaii Surfing Puns
25. When you're surfing in Hawaii, you just go with the flow.
26. Surfers in Hawaii always make waves.
27. You can't stop the waves, but in Hawaii, you can learn to surf.
28. In Hawaii, surfers know that life's a beach and then you dive.
29. Surfers in Hawaii always sea the best in every wave.
30. Hawaiian surfers are board certified.
31. In Hawaii, when surf's up, you answer the call.
32. Ride the tide until every wave in Hawaii subsides.
33. The best surfer out there is the one having the most fun in Hawaii.
34. You can't buy happiness, but you can buy a surfboard in Hawaii. That's pretty close.
35. No one ever said, "I regret that surf session in Hawaii."
36. To surf or not to surf, that's not even a question in Hawaii.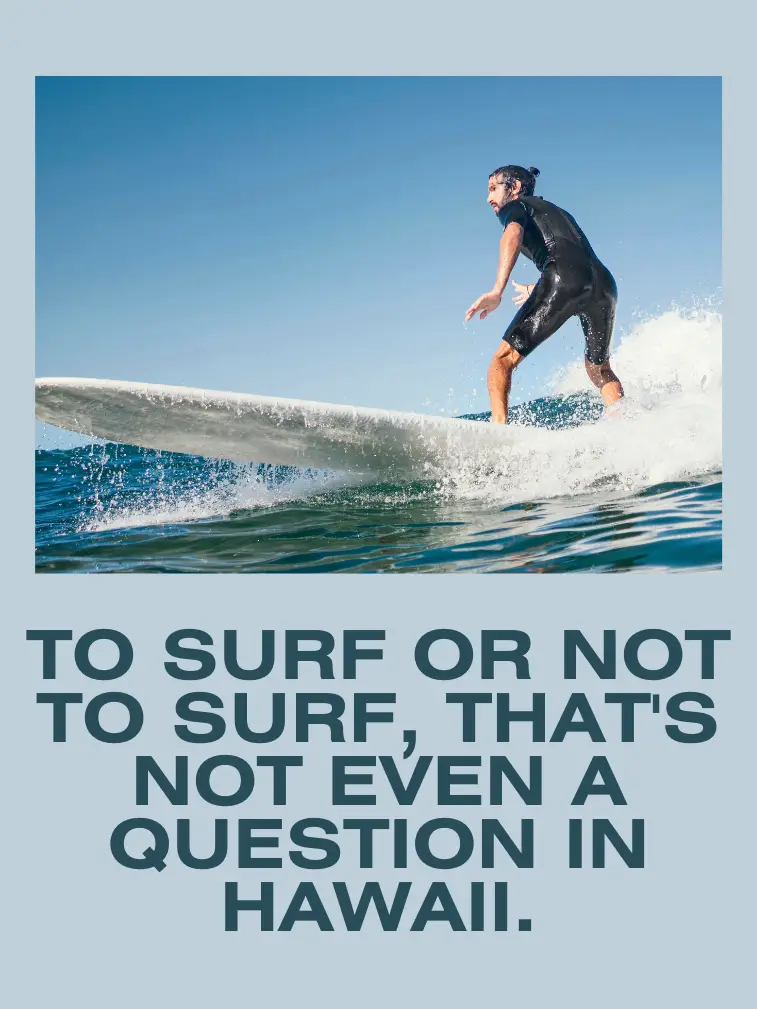 Hawaii Cuisine Puns
37. Eating Hawaiian food is a piece of cake.
38. Hawaiian cuisine? I'm on board!
39. You'll flip over Hawaiian pancakes.
40. Hawaiian poke bowls? You've got me hooked!
41. After trying Hawaiian cuisine, everything else is just gravy.
42. If you can't stand the heat, get out of the Hawaiian kitchen.
43. Hawaiian food is no flash in the pan.
44. Sushi in Hawaii is all it's rolled up to be.
45. With Hawaiian food, the proof of the pudding is in the eating.
46. Hawaiian food always hits the sweet spot.
47. Hawaiian cuisine is a recipe for success.
48. Enjoy the fruits of your labors with a feast in Hawaii.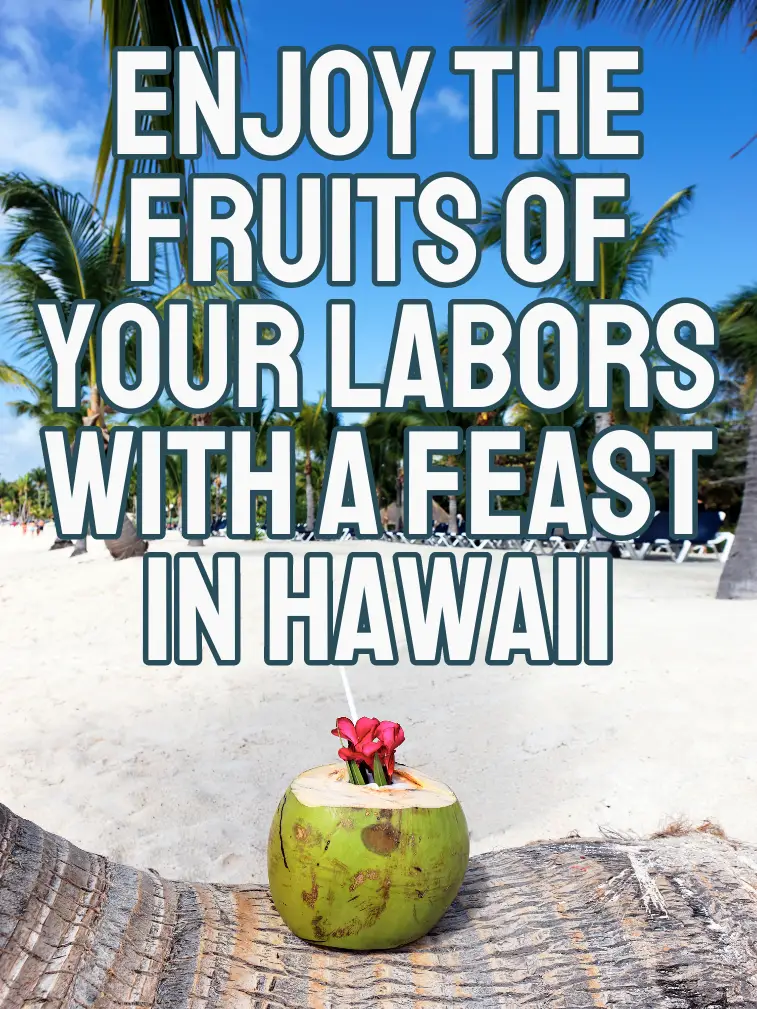 Hawaii's Aloha Spirit Puns
49. Embrace the Aloha Spirit? Lei it on me!
50. In Hawaii, the Aloha Spirit is always in season.
51. The Aloha Spirit? It's the Hawaii of life.
52. Once you get a taste of the Aloha Spirit, there's no going back.
53. Aloha Spirit? I'm a huge fan!
54. To know the Aloha Spirit is to love it.
55. I have a soft spot for the Aloha Spirit.
56. The Aloha Spirit is the heart and soul of Hawaii.
57. Life is better when you add a little Aloha.
58. The Aloha Spirit is the secret ingredient in every Hawaiian dish.
59. The Aloha Spirit never waves goodbye.
60. Keep calm and Aloha on.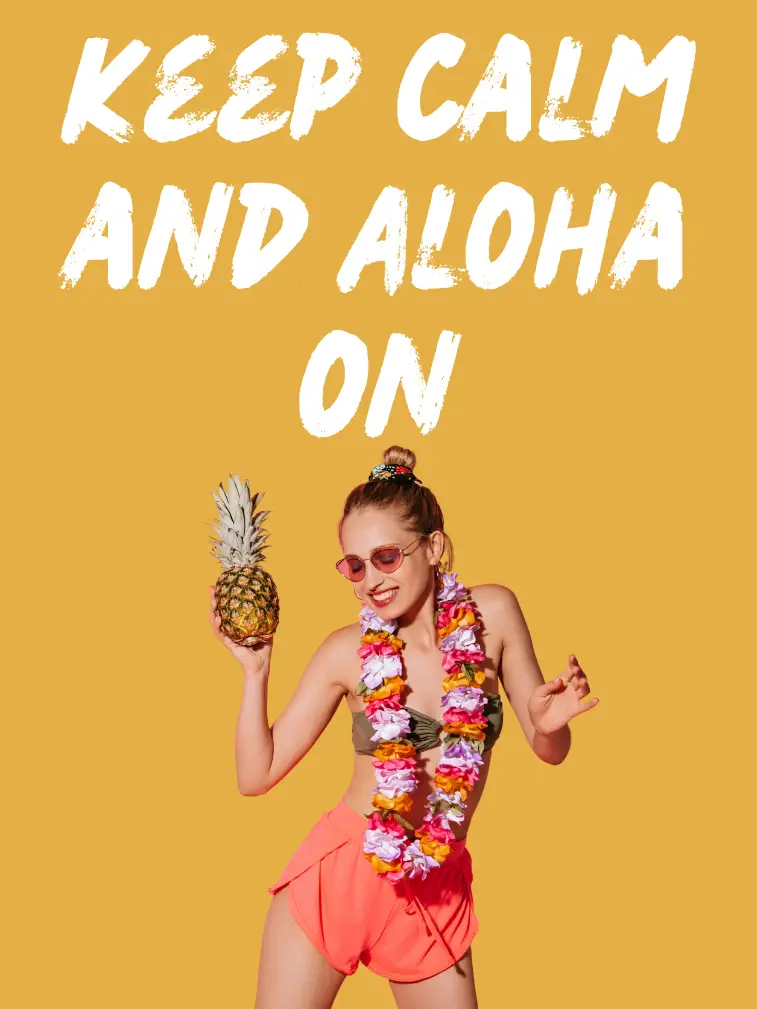 Hawaii Dancing Puns
61. In Hawaii, the dance floor is where the heart is.
62. Hula lessons? I can really swing that!
63. The rhythm of Hawaii is a dance.
64. The hula is a language all its own in Hawaii.
65. Hawaii: where the dance floor meets the ocean shore.
66. Dance like no one is watching in Hawaii.
67. If you stumble, make it part of the dance. Especially in Hawaii!
68. Dance first. Think later. It's the Hawaiian rhythm of life.
69. When in doubt, dance it out – the Hawaiian way.
70. Life isn't about waiting for the storm to pass, it's about learning to hula in the rain.
71. To touch, to move, to inspire. That is the true gift of dance, and Hawaii has it in abundance.
72. Dancing in Hawaii is like dreaming with your feet.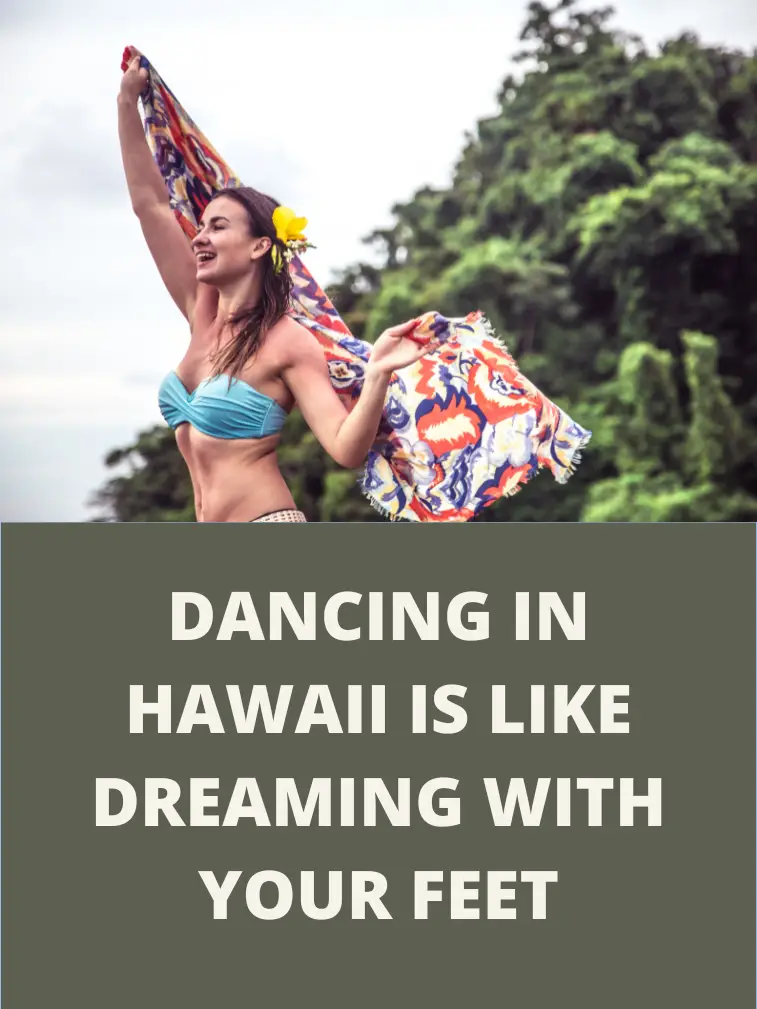 Hawaii Diving Puns
73. Diving in Hawaii? That's deep!
74. In Hawaii, diving is always making a splash.
75. A bad day diving in Hawaii is still better than a good day at work.
76. In Hawaii, diving is only one fish in the sea of activities.
77. Take the plunge and go diving in Hawaii!
78. Life is a beach, and in Hawaii, there's a lot of diving.
79. Diving in Hawaii is a sea-riously good time.
80. Sea life's beauty? Just dive down in Hawaii.
81. I came, I saw, I dove in Hawaii.
82. Keep calm and dive on in Hawaii.
83. The best view comes under the deepest surface, especially in Hawaii.
84. When life gets you down, it's time to dive in Hawaii.
If you want to check out more of our puns, you can find it here.