Having a vegan friend means that this person consumes mainly plant products and is against any kind of animal exploitation. Vegans exclude from their menu all kinds of meat foods, but also dairy and animal products such as cheese, eggs. They mainly eat plant foods such as fruits, vegetables, nuts, seeds, legumes, etc. Now that you understand what it means to be vegan, let's look at a few wishes you can send to this vegan friend on his birthday.
Birthday Wishes For A Vegan Friend
1. Happy birthday, my green friend! I wish the sun to always shine above you and to brighten you with positive emotions every day. Stay healthy and happy.
2. You're a flower that just blooms and never withers – keep being fabulous, cute and cool. Happy birthday, my sunshine!
3. Let me mix the following ingredients in your shake today – a lot of health, a lot of happiness, a lot of love and a little almond milk for variety. Happy birthday, my dear friend!
4 May your days be filled with many smiles, exciting experiences, may everything you accept internally still reflect beautifully on you from the outside.
5. Happy Birthday! May the sun always shine down on you, enjoy life, live healthy and stress less. Life is wonderful.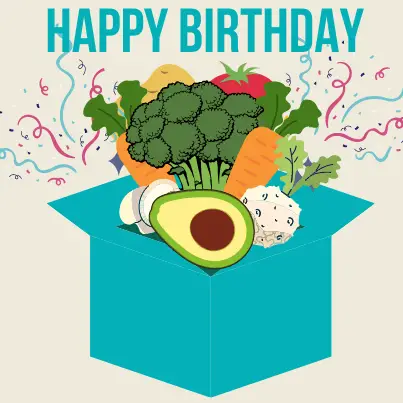 6. Eat, drink and enjoy the day as best as you can. This is your special day, make it unforgettable. Happy birthday, my friend!
7. Happy birthday, my vegan buddy! On this day you celebrate, but so do all the animals in the world. You are an example for all of us, keep it up.
8. With a date cake and cashew shake, today I wish my dear vegan friend to always bring this positive energy and cheerful mood. Happy birthday!
9. Vegetables and fruits, who does not eat, he will not grow big. But I'm not worried about you, because you get them in abundance. Happy birthday, my vegan friend!
10. A little pig greets you today. It wishes you to be happy,energetic and successful. You are an inspiration to us and we are proud of you and your way of life.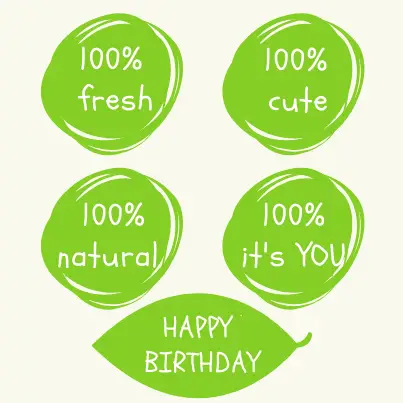 11. Happy birthday to the sweetest vegan candy. I wish you joy, prosperity and success in work. Love you!
12. On your birthday, I wish you not only the most delicious vegan cake, but also to share it surrounded by the people dearest to you, to have an unforgettable time and to have fun to the max.
13. Accept my best wishes for good health, joy,success, as you take the daily dose of soy milk every morning. Happy birthday!
14. Enjoy every moment, live in harmony with yourself and others, continue to be an inspiration for young people and let them follow your example. We admire you and congratulate you on your birthday!
15. Piggy wishes you good health,
the hen wishes you every success,
the fish wishes you much love,
and I wish you never to change
the world needs more people like you!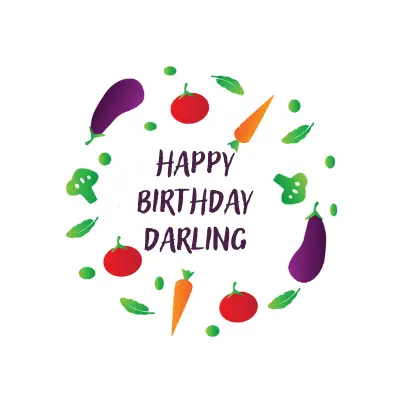 Closing Thoughts
People are different, some believe that you should eat whatever you want, others that you should eat healthily, others believe that you shouldn't eat any animal food. But whatever views you have, it doesn't matter when someone dear to you has a birthday. Send him a unique and fun wish and he will feel really special.