Elderly men should be respected. To show such an elderly man that you appreciate him, you can send him a special wish on his birthday. In this article, we show you 40 special greetings to say happy birthday to a beloved old man.
Birthday Wishes to Old Father
1. Happy birthday to the most wonderful father and grandfather. One lifetime would not be enough to describe my gratitude for all your care for us. Stay healthy and never stop enjoying life.
---
2. Thank you from the bottom of my heart for giving me the best life lessons all my life, giving me knowledge that no one else would, and always putting me first. Be blessed and I wish you a wonderful birthday!
---
3. Happy birthday from your daughter! I am eternally blessed to have you as my father and have always been proud of that. I wish you a sunny and smiling day.
---
4. Happy birthday to our good father and grandfather. Sending you lots of love and wishing you a magical day filled with nothing but smiles and cheer. ❤️
---
5. Thank you for being such a great and wonderful person, I couldn't have asked for someone to be there for me as much as you have. I hope that your birthday is the best one yet!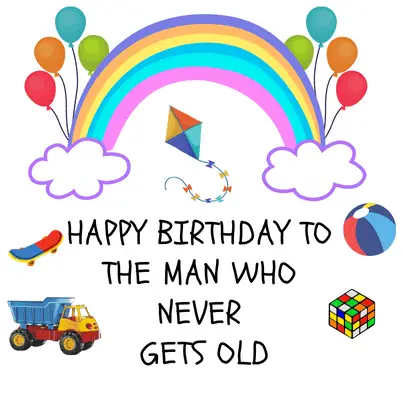 6. I have no words to describe how grateful I am for all your care over all these years. You will always be in my heart! Be blessed and enjoy this wonderful day.
---
7. Happy birthday to the most important man in my life! You are the man who has worked his whole life to make me who I am today. I owe you my life! ❤️
---
8. Happy birthday! I want you to know that I will always be there for you and you can count on me at any moment. Thank you for everything!
9. Happy birthday to the kindest person I know! Thank you for teaching me to be brave, never give up, and follow my dreams.
---
10. Happy birthday to the most important man in my life! I wish you to be very happy and have a fantastic birthday today.
Birthday Messages to Old Grandfather
11. Wishing you vitality, happy moments, and many more years to enjoy life. Remember that we will always be by your side and will help you with whatever we can.
---
12. Happy birthday to the oldest person in the family but with the youngest spirit. We wish you all the best and are glad to have you with us!
---
13. I am grateful to you for everything you have done for me. You are a great teacher and I will always take the lessons you taught me with me. Have an amazing birthday!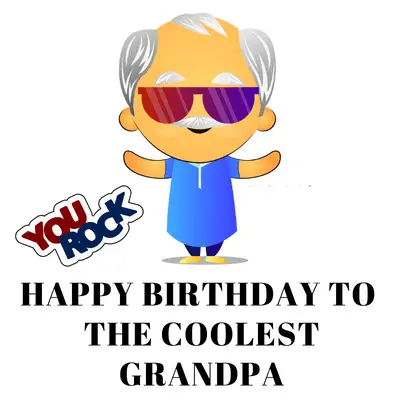 14. Happy Birthday! My childhood would never be the same without you. Stay healthy and never stop following your dreams.
---
15. Happy Birthday, Grandpa. Sending you lots of love, and hugs, and hope to see you again soon. May today be filled with only wonderful moments for you.
---
16. Before I congratulate you on your birthday, I would like to thank you most sincerely for all the care you have taken of me over the past years. Thanks to you I had a wonderful childhood. Be blessed and have a great birthday!
---
17. Happy birthday, Grandpa. Keep being so energetic and funny. May your days be filled with happiness and many occasions for smiles.
---
18. Wishing you all the best today, Grandpa. I hope you have a lovely day filled with many wonderful emotions.
---
19. This is a great day to say Happy Birthday to my dear Papa, who always makes me laugh and fills my life with so much joy!
---
20. Happy Birthday, Papa!  You're such a special person and someone I feel lucky to be able to call family.
Birthday Greetings to a Friend Who is Old
21. Happy birthday my old friend. The years fly by, but you always remain the same. I wish you many more years to be as energetic and smiling.
---
22. I wish you days filled with peace, walks, and interesting activities. Now is the time to enjoy the little things in life.
---
23. You've accomplished so much in this life, now it's time to relax, have a glass of wine and enjoy your birthday!
---
24. Happy birthday to the bravest man I know. Your life deserves to be described in a book and everyone should read it. So much can be learned from you. Be healthy and blessed!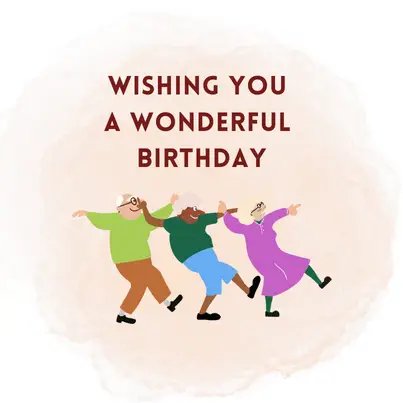 25. Happy birthday old friend. I wish you to never lose the will to live and remember that the best wine is the old one.
---
26. Never stop having fun, never stop loving, and never stop dreaming. Happy Birthday!
---
27. We think that every day passes in the same way, but when we look back we see that actually many things have changed. So enjoy the little things in life and the things you think don't matter. Happy birthday!
---
28. Happy birthday my dear friend! I wish you in the next year to visit as many new sights as you have visited in your whole life. Now is your time to travel!
---
29. Happy birthday! It's wonderful to think about the fun times we had together and on this special day for you, I wish to relive them at least once more.
---
30. You have achieved so much in your life and your time to rest has come. Buy yourself that nice dinner you've been craving – or even go on a trip. Whatever makes you happy!
Funny Happy Birthday Wishes to Old Man
31. I wish you live to see flying cars and Fast and Furious 20.
32. You may be getting older every year, but remember that you are also getting smarter.
33. I wish you to celebrate this birthday like your first (no, not with diapers 😃) – with lots of love from all your loved ones.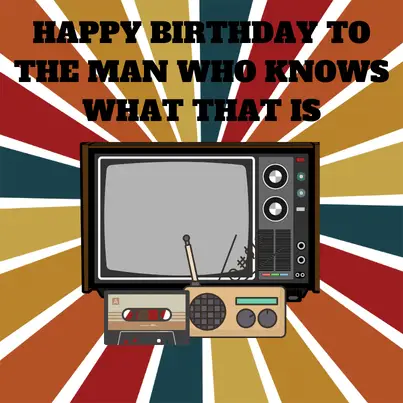 34. Don't worry, one day I'll be your age too 😃
35. I wish you many more years to think how every year you get older 😃
36. Remember, you're very lucky – you lived in a time without internet and TV.
37. Happy birthday to an old man who will never forget how to have fun.
38. Good thing they created candles with numbers, otherwise, if they were in pieces, we wouldn't be able to get them all on the cake 😃
39. Getting older has one positive side – you get closer to retirement and freedom.
40. I wish you more movement and less television.