In this post, you will find great funny wishes to send to your dad for his birthday. If you want to be original and fun then one of these 20 wishes would be a great choice. Besides the wishes, you will also find free unique cards. Say "Happy Birthday" to your dad in the best way, he will surely be delighted.
20 Funny Happy Birthday Wishes For Dad
1. No matter how many years go by, you always look the same (as the year before).
2. I was just going to buy you a present, but I remembered that you have everything you need in this world, so I came back.
3. I wish you lots of digits in your bank account and when that moment comes don't forget who wished it for you.
4. Happy birthday, Dad! Since I'm turning 21 soon, I've picked out a great gift for you to give yourself.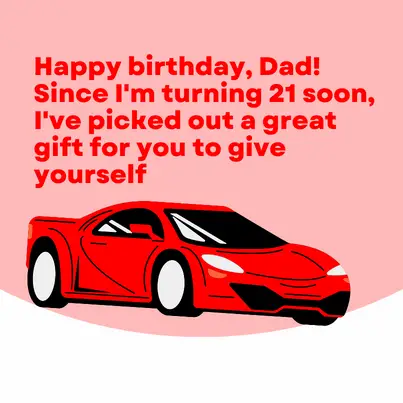 5. Happy birthday dad! I wish you nothing but happiness, and love, and know that tonight I will be going to a party to celebrate your birthday on your behalf.
6. Happy birthday to the best father from his best daughter.
7. You may not have been a good student, but as a father, I give you an A+
8. When I grow up I want to be just like you – old but with a sense of humor.
9. Happy birthday to the man who never stops having fun (but in his own way).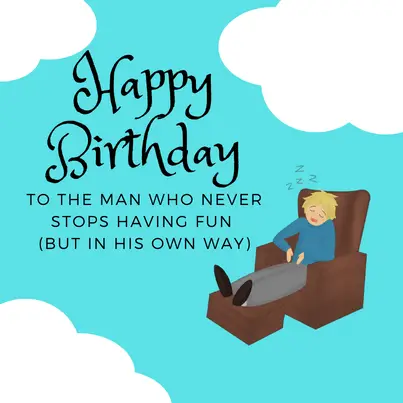 10. My wish for you is that you listen to Mom more, and she said I need a new dress.
11. My gift to you is that I've already graduated and you won't have to pay for my college.
12. Happy birthday to the luckiest father – to have a daughter as wonderful and humble as me.
13. Happy birthday to the man who is funny, intelligent, very charming, and a lot like me.
14. Happy birthday to the man with the most adventurous spirit.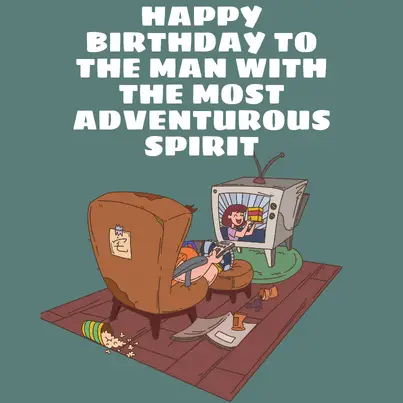 15. The biggest confirmation that you are a handsome man – look at your son.
16. Another year of getting better at typing on the phone.
17. The older you get, the sooner you'll stop supporting me, so be happy!
18. Happy birthday to the most generous father! Let's go to the mall to celebrate your birthday.
19. No matter what you do in life, there is at least one good thing you have done – giving life to such a wonderful daughter.
20. Happy birthday to the only person I know who can handle this.