Wish someone a good day with beautiful good afternoon images and wishes! Browse our collection of inspirational, funny, and thoughtful quotes and messages. Share your favorite good afternoon images with your friends and family to make their day special.
Casual Good Afternoon Wishes
1. I wish you a peaceful afternoon, enjoy the lovely weather.
2. May the sun illuminate you pleasantly with its last rays of the day.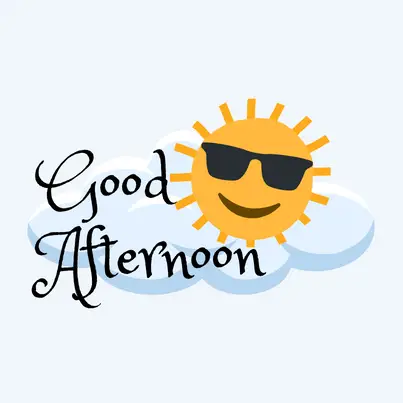 3. Wishing you a peaceful and pleasant afternoon! See you soon.
4. I hope you have a delightful afternoon! Wishing you peace and serenity while enjoying the last rays of the day.
5. May the lovely weather make your afternoon even more special.
6. May this beautiful afternoon bring you joy.
7. Wishing you a peaceful afternoon – make the most of another day with this wonderful weather!
8. Take some time to walk in the park or just a few moments of rest. I hope that this peaceful afternoon will bring you renewed energy and joy.
9. As the sun sets on this quiet afternoon take a moment to appreciate your surroundings. Have a good afternoon!
10. May your afternoon be as sweet as these muffins!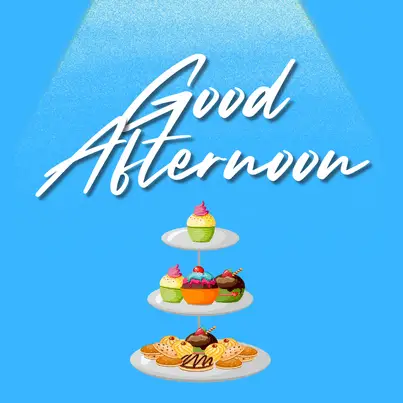 Good Afternoon Messages When You're at Work
11. May your afternoon be pleasant, and unburdened, and end the working day with pleasure.
12. Have a nice afternoon! Just a little more time left until you get home to rest.
13. May your afternoon be less busy than your morning and may your work go smoothly.
14. The nastier part of the day has passed, so now indulge in a chill.
15. A few more hours and the best part of the day is coming, so stop stressing already and put on the rose-colored glasses.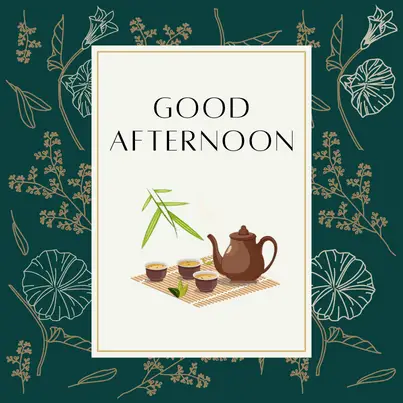 16. Have a nice afternoon! wishing you peace at work.
17. Time for coffee and chatting with colleagues. Have a nice afternoon!
18. May you finish your work with pleasure and have nothing left for tomorrow. Have a nice afternoon!
19. I think you're finally waking up, so fun things are ahead for us.
20. Leave the rest of it for tomorrow and let's have some fun!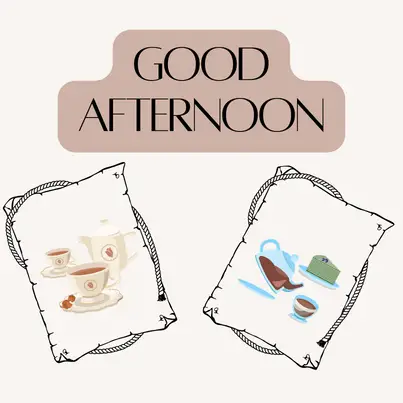 Inspirational Messages for Good Afternoon
21. I hope you spend the afternoon with pleasure – make a coffee, talk to someone and relax.
22. What better time than the afternoon when you've done the more important tasks and now you can take it easy.
23. After completing your assignments, now is the time to make tea and indulge in thoughts.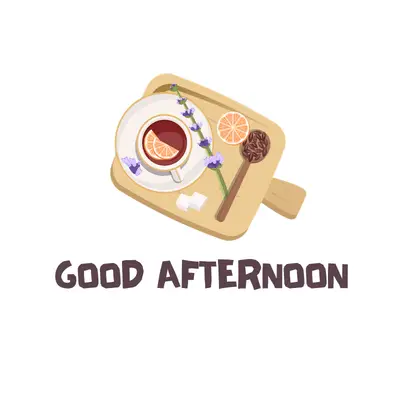 24. Now you can indulge in a well-deserved rest – play some nice music or read a book. Life is too short to spend it working.
25. Have a nice afternoon and let the positive mood stay with you even at the end of the day.
26. May your afternoon and evening be devoted to pleasant emotions with your beloved ones.
27. The day is upon you, so enjoy every moment of it.
28. Every day, every hour, and every minute is a true gift. Enjoy them in the best way. Have a nice afternoon!
29. May your afternoon be inspiring, and may you discover new inspirations that will give you the desire to live.
30. As the sun sets, the desire for fun increases. May your afternoon be fun and joyful.
Motivational Afternoon Quotes
"If you're not positive energy, you're negative energy." — Mark Cuban
"You carry the passport to your own happiness." —Diane von Furstenberg
"One of the secrets of a happy life is continuous small treats." — Iris Murdoch
"The secret of happiness is to find a congenial monotony." — V.S. Pritchett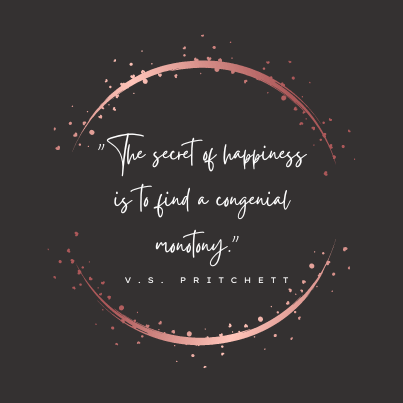 "The pleasure which we most rarely experience gives us greatest delight." — Epictetus
"Remember this, that very little is needed to make a happy life." — Marcus Aurelius
"The secret of happiness is freedom, the secret of freedom is courage." — Carrie Jones
"It is not how much we have, but how much we enjoy, that makes happiness." — Charles Spurgeon
"Happiness is not an ideal of reason, but of imagination." — Immanuel Kant
"If you want happiness for an hour, take a nap. If you want happiness for a day, go fishing. If you want happiness for a year, inherit a fortune. If you want happiness for a lifetime, help someone else." — Chinese Proverb