What is the meaning of the word Youtuber? This word is gaining more and more popularity. It has become a part of our lives and can even be called a profession for many people. It could be considered as a person who makes different videos that can be fun, informative and etc. These videos might include their daily routine, how they cook, shop, show off their apartment, and a bunch of other things. However, in this post, we are not going to explain to you what a Youtuber means, but we will show you Birthday wishes that you can send on their special day.
1. Happy birthday, my friend! I wish you good health, success, funny moments, but most of all I wish you many new subscribers on youtube.
2. I wish you days filled with a lot of joy, fun, love and many new adventures captured in your videos. Happy Birthday!
3. Happy Birthday! May all your days be filled with shooting, processing and uploading new videos. I wish the passion you have for making each video never goes away.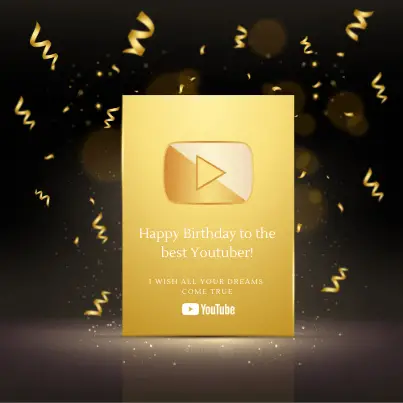 4. Happy Birthday to the coolest Youtuber! The thousands of followers are no coincidence, you deserve them all. Keep up the great work and never lose that desire for what makes you happiest.
5. I wish the best Youtuber good health, luck and happiness. Keep being ambitious and we all look forward you to show us a gold youtube award soon. Happy Birthday!
6. Happy Birthday! I sincerely wish you many more years of happiness and success and most importantly I wish you to double your youtube videos and triple the subscribers.
7. Wishing you wonderful moments with your family and with your new virtual subscribers. Happy Birthday to the best Youtuber in the world!
8. My dear friend, on your Birthday I'm wishing you very special moments with your loved ones, enjoy every moment with them and I hope you continue to enjoy your new hobby as a Youtuber!
9. Happy Birthday, Youtuber! I wish you awesome birthday and a prosperous year ahead. May your success have no limit.
10. Happy Birthday! Find what excites you and never miss it, know that I will always be by your side and will always support you in all your endeavors.
11. It's your Birthday again! I wish you many occasions for smiles and many new exciting moments to shoot for your youtube videos.
12 Happy Birthday. Be, let your videos be more than Netflix movies.
13. Happy Birthday! Start your days with a smile, positive thoughts, and most of all with a new video on your youtube channel. Sending you a big hug!
14. Happy Birthday! I wish you to have a great time, to receive many gifts and do not forget to shoot everything! Your subscribers are waiting for you!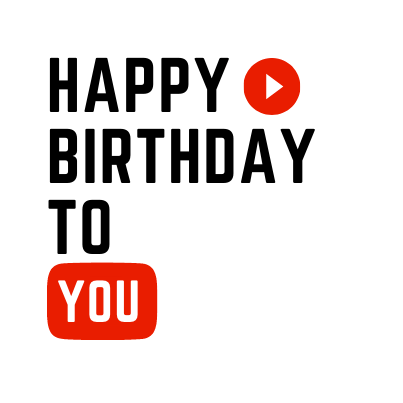 Happy Birthday my best friend! I wish only good things to happen to you – a lot of happiness, luck, love, and for your youtube channel – many new subscribers and millions of views.
Every Birthday is a new start. It's time to set your next big goal! Move forward with confidence and courage, and you will see that your dreams will not be a mirage!
Whatever goals you set, my friend, I wish you to be able to achieve all of them. Happy Birthday!
Happy birthday! I wish you all your dreams come true and have fun all day long.
A smiling and happy birthday from me! I wish you a real adventure this year. May each of your days be filled with excitement and lots of joy.
I wish you a day full of wonderful emotions and a year full of positive thoughts! Happy Birthday!
Closing Thoughts
What а better occasion than a birthday to encourage your friend to follow his dreams? Even if those dreams are just to be a popular Youtuber. Everyone who has taken up this endeavor dreams of having millions of views and followers, so wish him what he dreams on his birthday. You will make him smile and inspire him to move forward and pursue his goals.