Sometimes it can be difficult to come up with a birthday wish, and we totally understand! Especially when it comes to a classmate. You see each other at school, but you're not very close to some of them, even though you are in the same class. That's why you don't have to agonize or wonder anymore. Here you will find 27 unique birthday wishes for a close or not-so-close classmate who is a girl.
Birthday Wishes for Classmate Girl
1. Wishing you a very happy birthday, my dear classmate! Every time you enter the classroom, you bring laughter and happiness with you. Have a wonderful day!
---
2. Best wishes for an incredible birthday! You deserve the best, my dear classmate. May this special day bring joy and happiness. And don't forget to enjoy the class with treats! 😃
---
3. I'm glad the coolest classmate in the class is sitting right next to me and it's her birthday today. I'm glad you're here today too. It's going to be a fun day! Happy birthday!
---
4. We have known each other since we first met at school and I believe our connection runs much deeper than that of classmates. I'm wishing you the best of luck in all your academic pursuits as well as lots of enjoyable moments during your leisure time.
---
5. May this year bring you even more accomplishments and beautiful moments that you will always cherish. Wishing you only the best on your special day!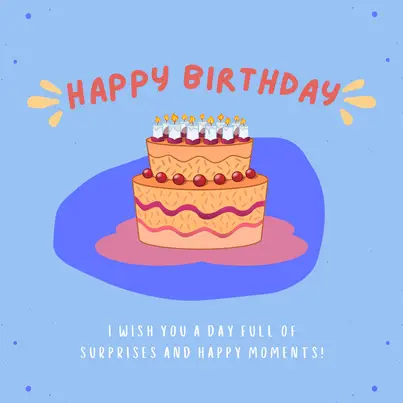 6. Your presence here has been a tremendous blessing and made my school days so much more enjoyable. I wish you a truly remarkable birthday, and that the coming year is filled with joy and success.
---
7. Wishing my buddy and classmate all the best – may you ace your grades and have a blast every night!
---
8. On this special day, I want to wish my favorite classmate an amazing birthday! May your year be filled with lots of fun and exciting trips. I also hope and wish you to be among the top students in our class.
---
9. To my brilliant classmate and friend, may you have plenty of fun and some much-needed breaks on this special day. Wishing you a very Happy Birthday!
---
10. May you always stay content and never feel the need to change. The hard work you put in studying will reward you in wonderful ways someday – sending you warm wishes on this special day! Happy Birthday!
---
11. You are simply breathtaking, not just in our class but the entire school! It's a true blessing to have you as my classmate, and I am honored to call you my friend. On your special day, I hope the brightest of smiles light up your face and make this birthday one that's truly unforgettable!
---
12. On this spectacular occasion of your birthday, I want to wish you a day filled with joy and fun! You deserve nothing but the best so have an extraordinary time.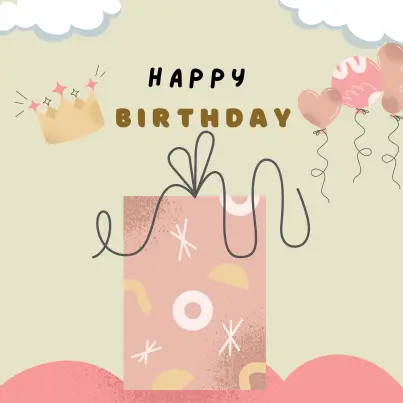 13. On your special day, wishing you lots of joy and laughter! You always bring a great atmosphere to the classroom. May you have an amazing birthday!
---
14. I'm ecstatic that the most amazing classmate in class is sitting right beside me and it's her birthday today! Wishing you an extra special and joyous birthday celebration! It's gonna be a great day for sure!
---
15. If I could give one birthday wish to my classmate, it would be to have a year full of joy, growth, and happiness. I believe that you have all the potential in the world to accomplish anything you set your mind to and I want you to have the confidence to pursue every opportunity and dream.
---
16. I hope that you can celebrate your birthday with friends and family as you deserve the best of everything. May this birthday be the start of an incredible year full of adventure, success, and happiness for you!
---
17. Happy Birthday! I wish you a day full of surprises and happy moments, and may your every wish be my wish.
---
18. You are not only a classmate to me, but also a true friend. I wish you lots of success in school and lots of fun outside.
---
19. It's a good thing you're here to make my school days fun. I wish you a memorable birthday and a wonderful year.
---
20. May you be blessed with long-lasting love, success, and fulfillment in all your endeavors. Here's to many more years of friendship, laughter, and making memories together! Happy birthday!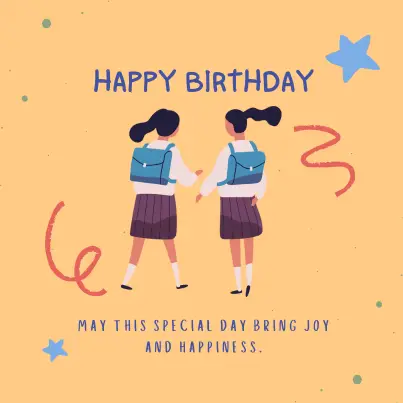 21. To my classmate and best friend, I wish you nothing but excellent grades and partying until dawn. 😃
---
22. Happy birthday to my favorite classmate! I wish you lots of fun, and traveling, and may you be one of the class's standouts this year.
---
23. May this birthday be the start of a new journey full of exciting experiences and delightful surprises. Happy birthday!
---
24. Be happy and never change. Remember that all the days spent studying will pay off someday. Wishing you a very Happy Birthday!
---
25. I want to wish you the happiest of birthdays! You have been a great friend and mentor to me during our time together. Happy birthday, my dear classmate!
---
26. To the most studious girl in the class, I wish you more breaks and more fun. Happy birthday my amazing classmate and friend!
---
27. You're not only the prettiest girl in class, but in the whole school! I'm glad we're in the same class and I want you to know that I really appreciate you. I wish you an unforgettable birthday!