Everyone has different hobbies, and when it comes to gifting a friend, it's a great choice to choose something related to their hobby. If your friend loves traveling and visiting new places, then the following 15 items will surely make him happy if you gift them to him on his birthday.
Cheap Birthday Gifts for Travelers(Under $20)
1. Collapsible Water Bottle
The Collapsible Water Bottle is a great option for frequent travelers who want to save space. Its durable, food-grade silicone material allows it to be folded down into a smaller size when not in use. This way, people can easily fit it in their backpacks and travel light.
With a tight seal and no worry of leaks or spills, this water bottle is the perfect travel companion. Additionally, its dishwasher-safe design makes clean-up quick and easy for added convenience after a long trip.
If you're searching for the perfect gift for a person who loves to travel, we highly recommend this Bottle. This is a thoughtful, practical, and eco-friendly gift that is sure to enhance their travel experience!
2. Airplane Phone Holder Mount
Picture this: you're on a long flight, and you want to watch your favorite show or movie on your phone. But, holding it in your hands for hours is just not comfortable, right? Enter the Airplane Phone Holder Mount! This genius invention easily attaches to the seatback tray table, giving you the perfect hands-free setup to enjoy your content without any discomfort.
And guess what? It's not just for airplanes! You can also use it on trains and buses, making those long journeys way more enjoyable. It's compact and lightweight, so it hardly takes up any space in your luggage, and it's super easy to install and remove.
If you're looking for a gift that will genuinely make a difference for someone who loves to travel, don't think twice about getting them the Airplane Phone Holder Mount. They'll be thanking you for the most comfortable and entertaining journeys they've ever had!
3. Digital Weight Scale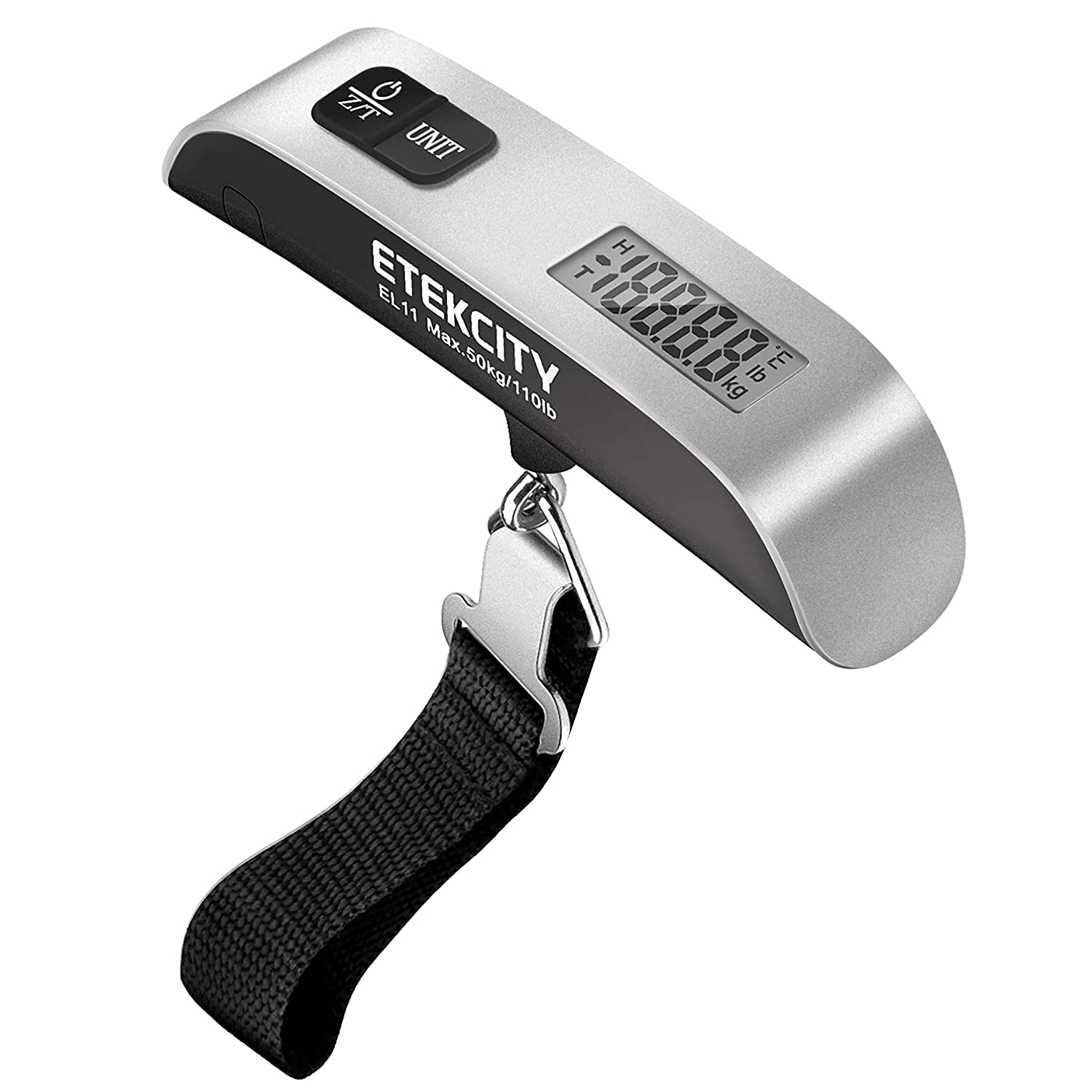 It's a practical, handy, and super thoughtful present that your friend will appreciate every time they pack their bags.
We all know the stress of standing at the airport check-in counter, praying that our suitcase isn't overweight, right? Well, with this digital luggage scale, your friend can quickly and easily weigh their bags before heading to the airport, ensuring they've never hit with those dreaded excess baggage fees!
4. Electronic Organizer
if you're on the hunt for a gift that will make a traveler's life a whole lot easier (and more organized), you've got to check out the Electronic Accessories Organizer. They'll be over the moon with this practical and thoughtful present, and they'll think of you every time they effortlessly find their cables and devices on the go!
It has a bunch of compartments, pockets, and elastic loops to keep everything neat, organized, and easily accessible.
The bag itself is lightweight, durable, and water-resistant, which means his electronics stay protected from any spills or mishaps. Plus, its compact size means it easily fits in his backpack or carry-on without taking up too much space.
5. Travel Velvet Jewelry Box with Mirror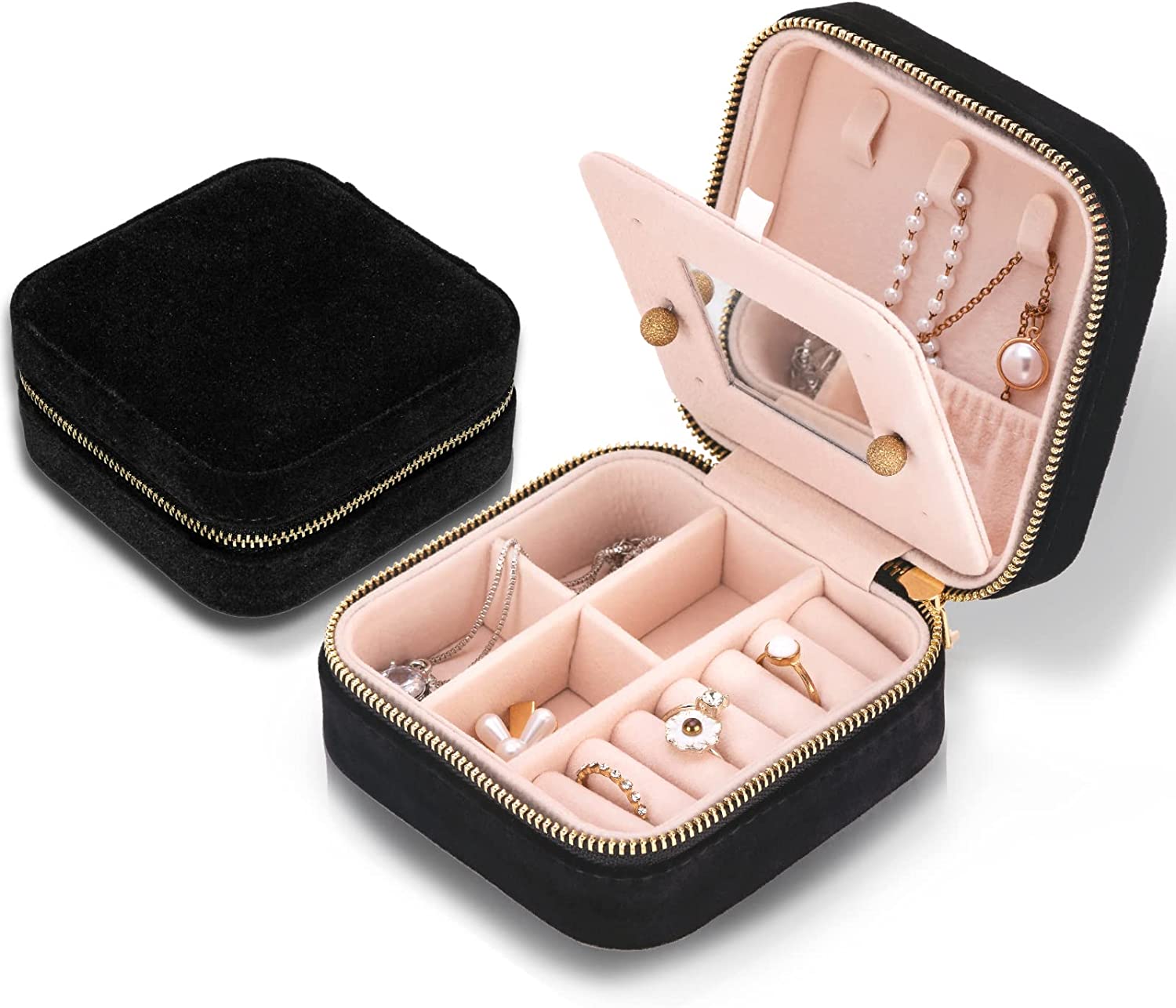 If you're looking for a gift that's both stylish and functional for a female friend who loves to travel, you should buy her Travel Velvet Jewelry Box. It's a charming and thoughtful present that will keep their treasured accessories safe and organized, no matter where their adventures take them.
Reasonable Prices(Under $50)
6. Wireless Charger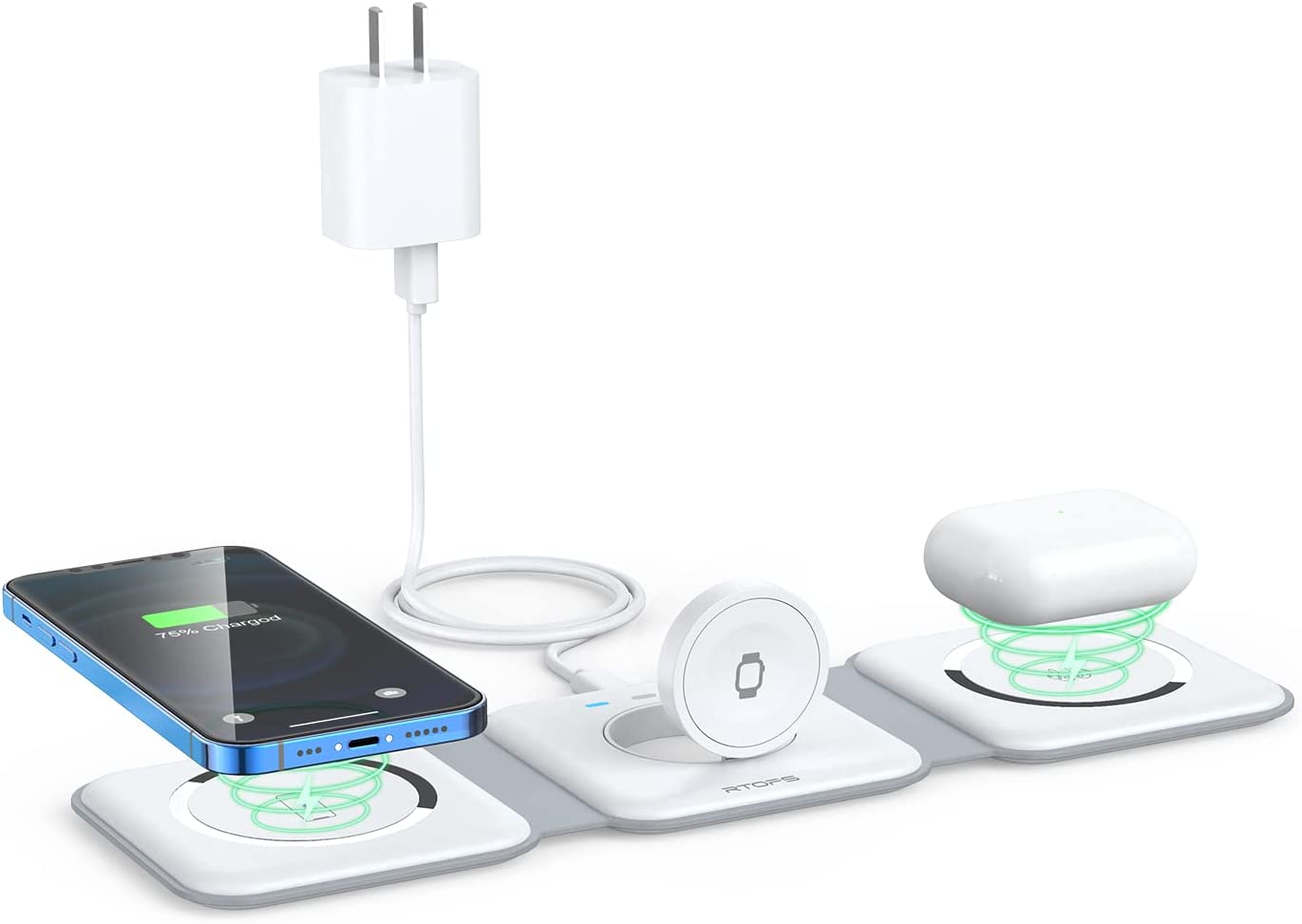 If you're looking for a gift that will seriously wow someone who loves to travel, you can't go wrong with the Wireless Charger 3 in 1 by RTOPS. They'll be forever grateful for the convenience and organization this little gem brings to their on-the-go charging game!
It's got a spot for a phone, smartwatch, and earbuds, all on one convenient platform.
And you know what's even cooler? It's magnetic and foldable, so it's super easy to pack and carry.
7. Handheld Travel Garment Steamer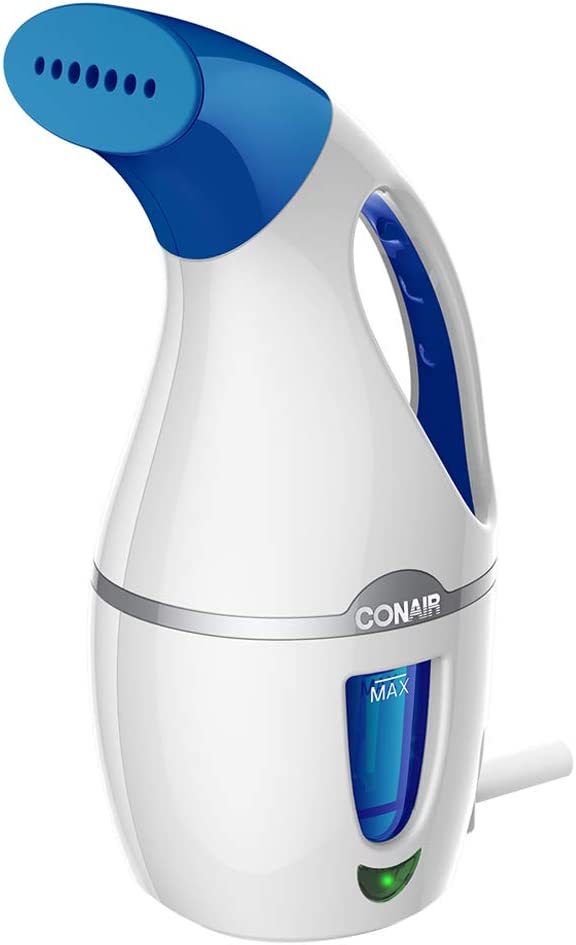 We all know that feeling when we unpack our suitcase at our destination, only to find our clothes looking like they've been through the wringer, right? Well, with this Conair Handheld Travel Garment Steamer, your friend can now say goodbye to those pesky wrinkles and hello to fresh, crisp-looking outfits!
And it's not just for travel, either! It is super handy to use at home and even at the office for those last-minute touch-ups before an important meeting. You can even use it on curtains and upholstery – the possibilities are endless!
8. Slippers
| | |
| --- | --- |
| | |
The FOOTHUGS Men's Slippers are perfect for guys on the move. They're made with memory foam and have an orthotic design, which provides top-notch comfort and support for tired feet. Plus, the leather mule style looks sleek and classy, so they're great for lounging around in style at the hotel.
As for the Git-up Ladies Memory Foam Slippers, they're an absolute dream for women who love to explore. The adjustable hook and loop design means they can get a perfect fit, while the open-toe style keeps their feet cool and comfy. And with the built-in arch support, they're perfect for ladies who need that extra bit of cushioning.
They are perfect if you're searching for a thoughtful and practical gift for someone who loves to travel.
9. Travel Bag for Men & Women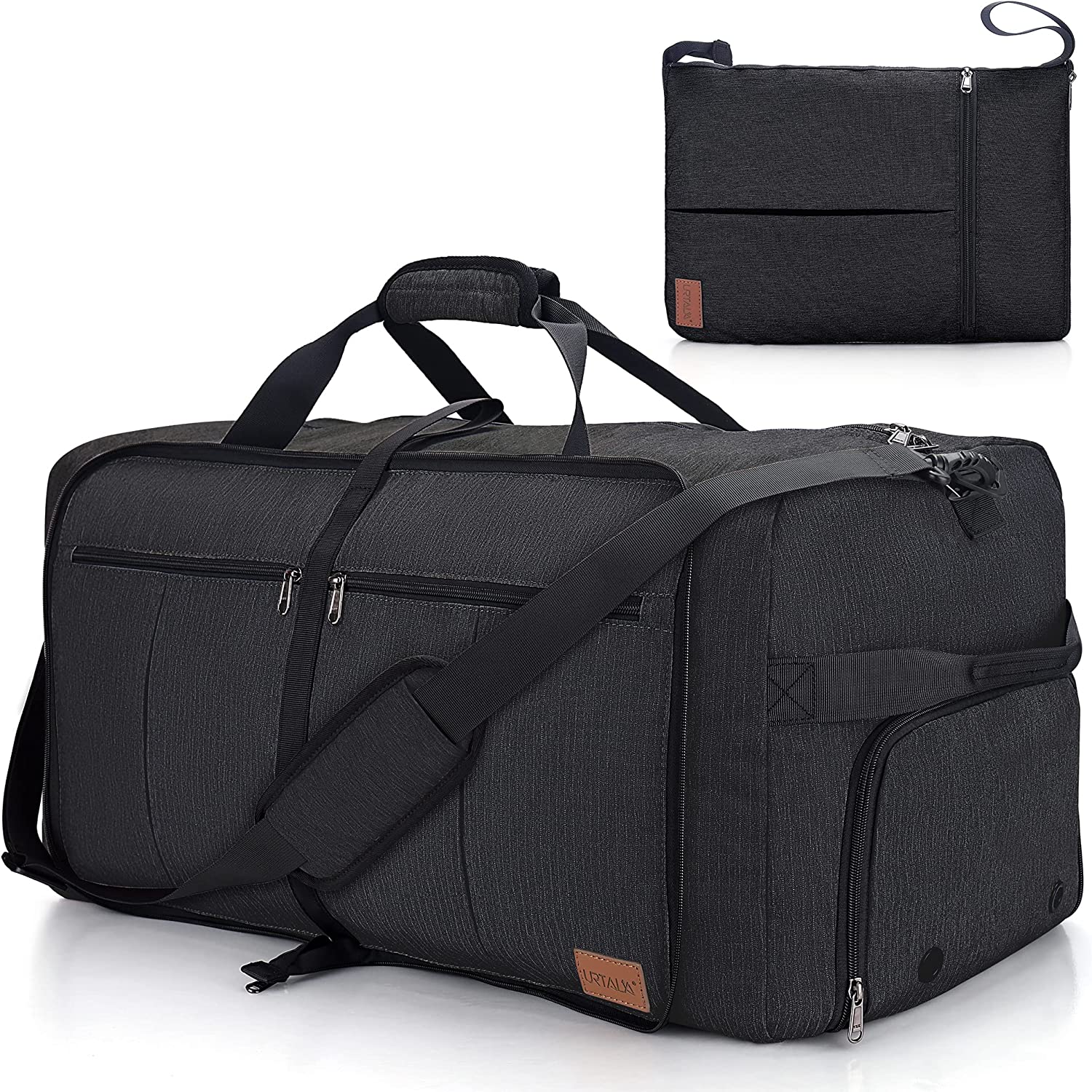 The Urtala Travel Duffel Bag is practical, spacious, and stylish – everything a seasoned traveler could ask for in a bag.
With a whopping 120L capacity, your friend can easily fit all their clothes, and toiletries, and they can even keep their shoes separate from the rest of their belongings. But the best part? It's foldable, so when it's not in use, it can be easily tucked away without taking up any extra space.
10. Travel Challenges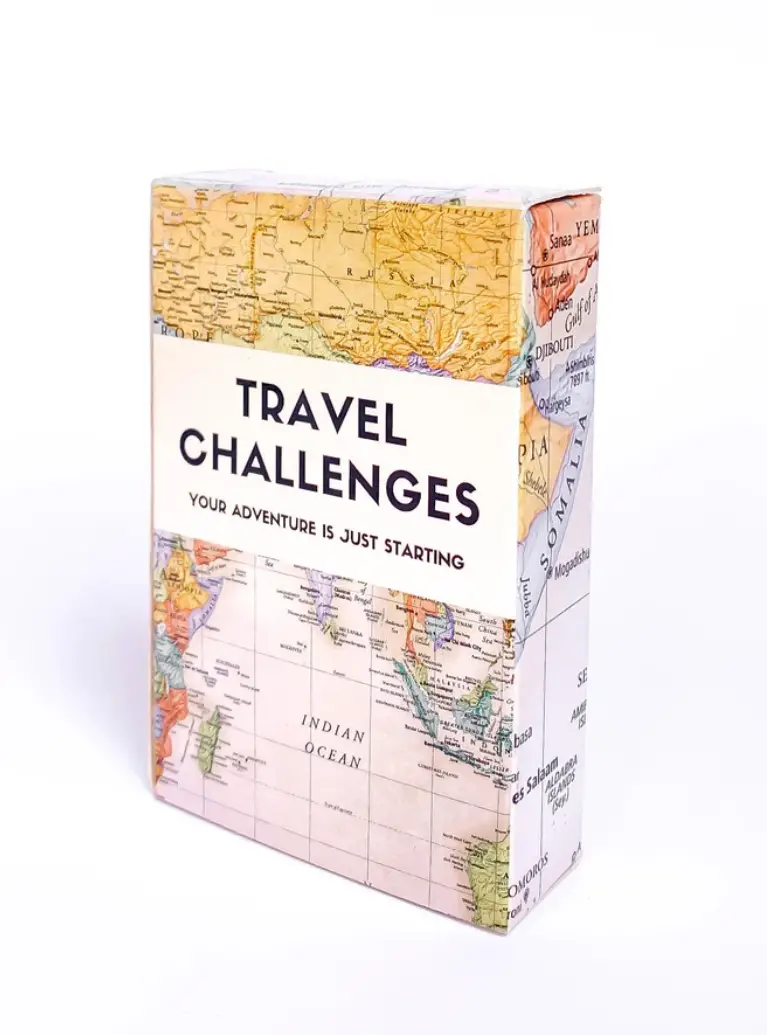 It's a fun, interactive, and meaningful present that will spark your friend's sense of adventure and make their travels even more memorable.
It's both inspiring and motivational, setting the tone for their travel experiences.
Birthday Gifts for Travelers(Over $50)
11. Portable Espresso Machine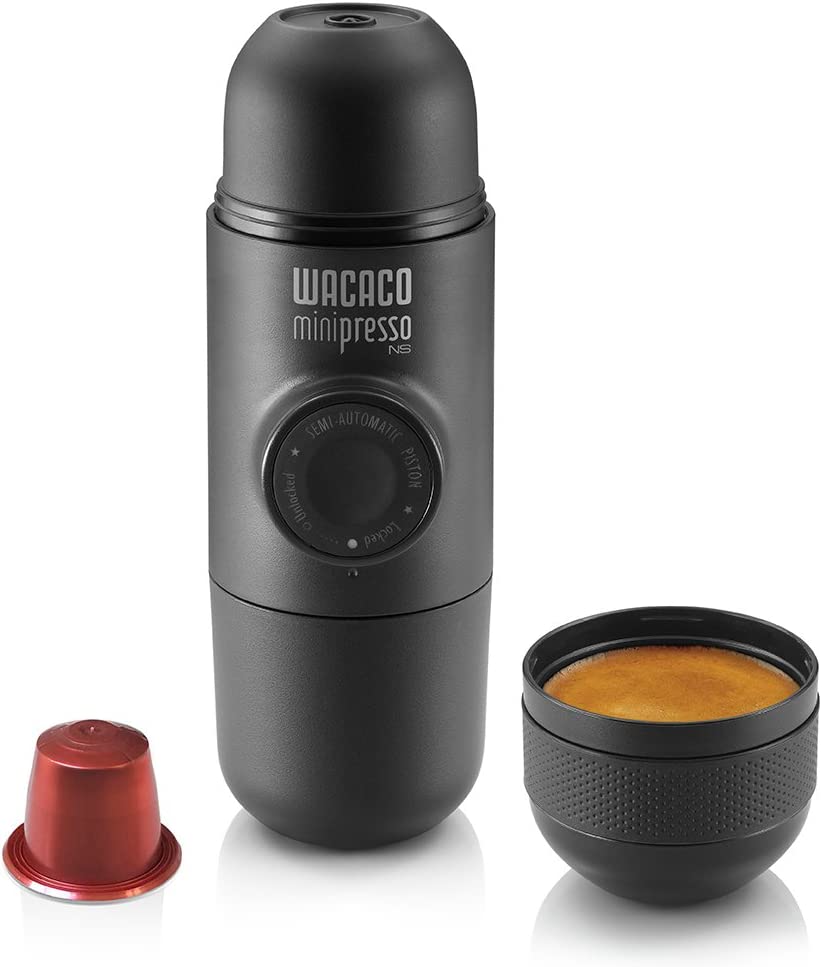 This Portable Espresso Machine is so compact and lightweight that it barely takes up any space in the luggage. It's also manual and doesn't require any batteries or electricity, which means you can use it in even the most remote locations.
And the taste? It's just as good as the espressos you've had in fancy cafes!
So, if you're searching for an amazing gift for someone who loves to travel (and is a coffee lover), look no further than the Portable Espresso Machine. Trust me, they'll be singing your praises every time they enjoy their delicious, on-the-go caffeine fix!
12. Portable Speaker with Bluetooth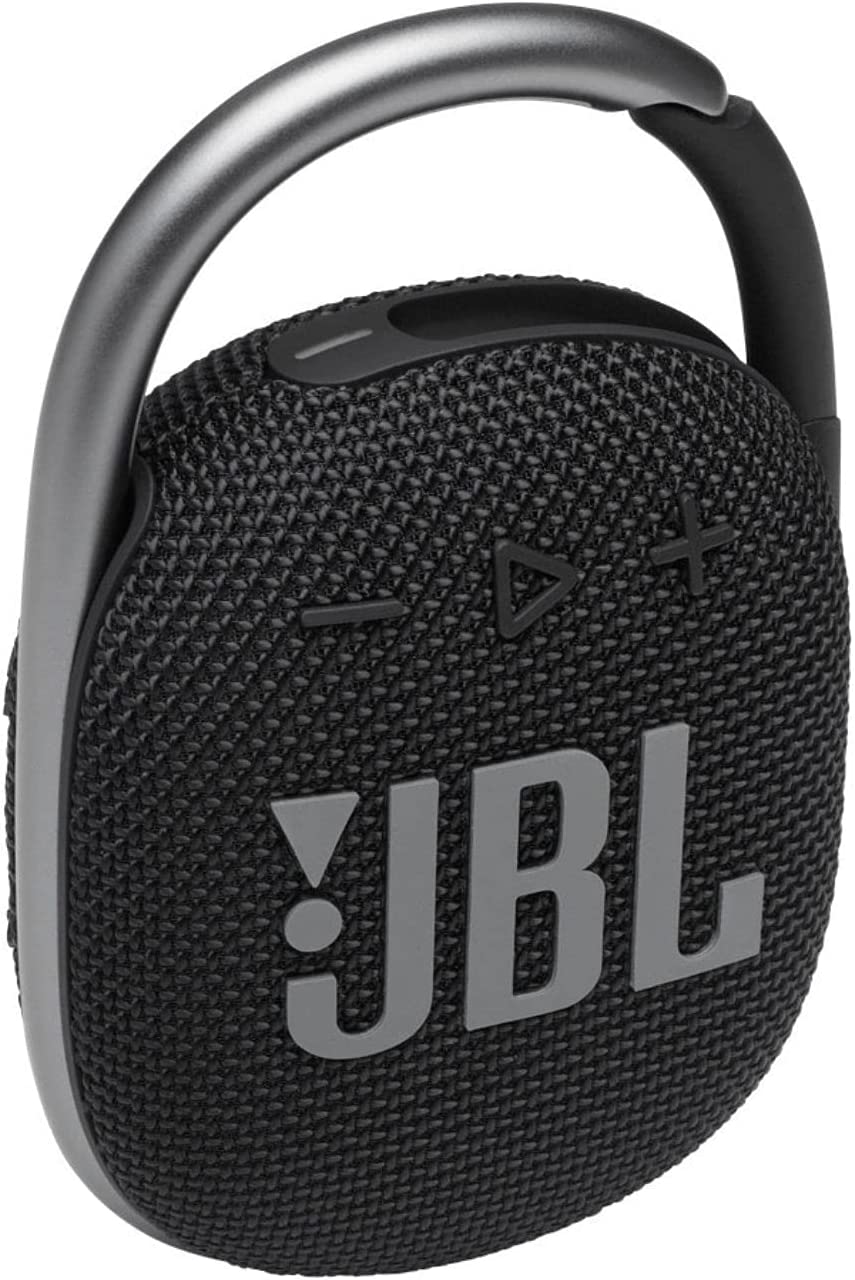 If you're looking for a gift that will truly blow away someone who loves to travel, the JBL Clip 4 Portable Speaker is the way to go.
The JBL Clip 4 is not just any old portable speaker – it's a powerhouse of sound packed into a super compact design.
But you know what's really cool? The built-in carabiner clip! You can just clip the speaker onto your backpack, belt loop, or even your bike handlebars, and bring your favorite tunes with you wherever you go. It's such a convenient and hands-free way to enjoy music on the move!
13. Gift Card
So, what's a Flightgift? It's basically a gift card that can be redeemed for flights with over 400 airlines worldwide! Yup, you read that right – your friend will have the freedom to choose their dream destination and book their flight using the Flightgift you give them.
You simply go to Flightgift.com, chose the amount you want to gift, and sent it to your friend via email or as a physical card. And the best part? It's valid for two years, so they will have plenty of time to plan their perfect trip.
14. Mini Instant Camera
If you're looking for a gift that'll make a lasting impression on someone who loves to travel, the Fujifilm Instax Mini 11 Instant Camera is a sure bet. It's fun, stylish, and oh-so-memorable, making it the perfect travel companion for capturing unforgettable moments. Trust me, they'll be snapping away with a huge smiles on their face and a heart full of gratitude!
15. Travel Photo Album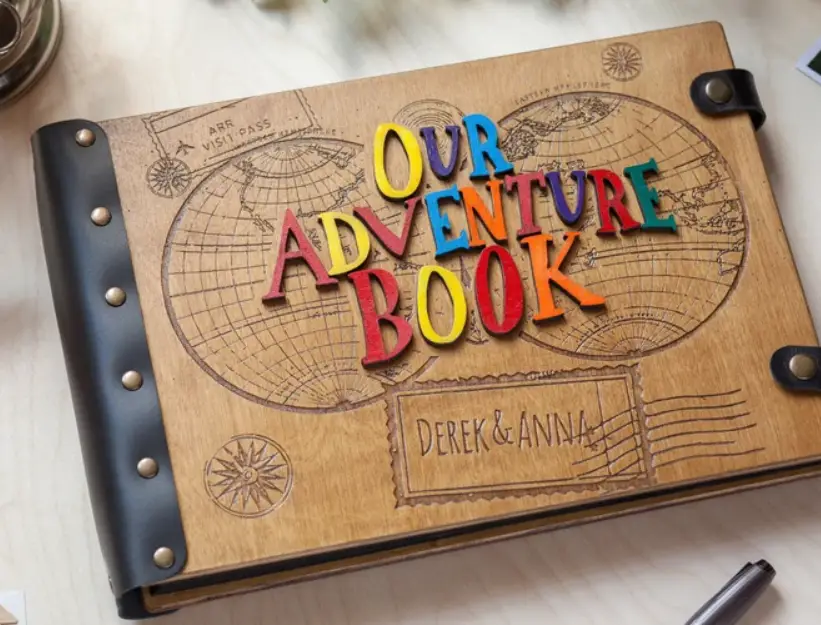 Adventure Travel Photo Album is a perfect gift for your friend to keep their treasured memories close to their heart and relive their adventures every time they flip through its pages.