Although it may seem that you are growing another year older, know that you are still very young and life is ahead of you. Enjoy your 28th birthday in a special way. In this post, we give you an idea of how to improve the atmosphere around your birthday. Post a cool caption on social media and see how many people will write to you. Make your day even more unforgettable!
Or if you want to post other captions on social networks, you can check out our collection of the best captions.
Funny 28th Birthday Captions
1. Officially closer to 30 than my teens. Send help!
---
2. 28 and still a scene!
---
3. Aging like a fine wine, but still not old enough to whine.
---
4. Still rockin' and rollin' at 28… or at least until my bedtime.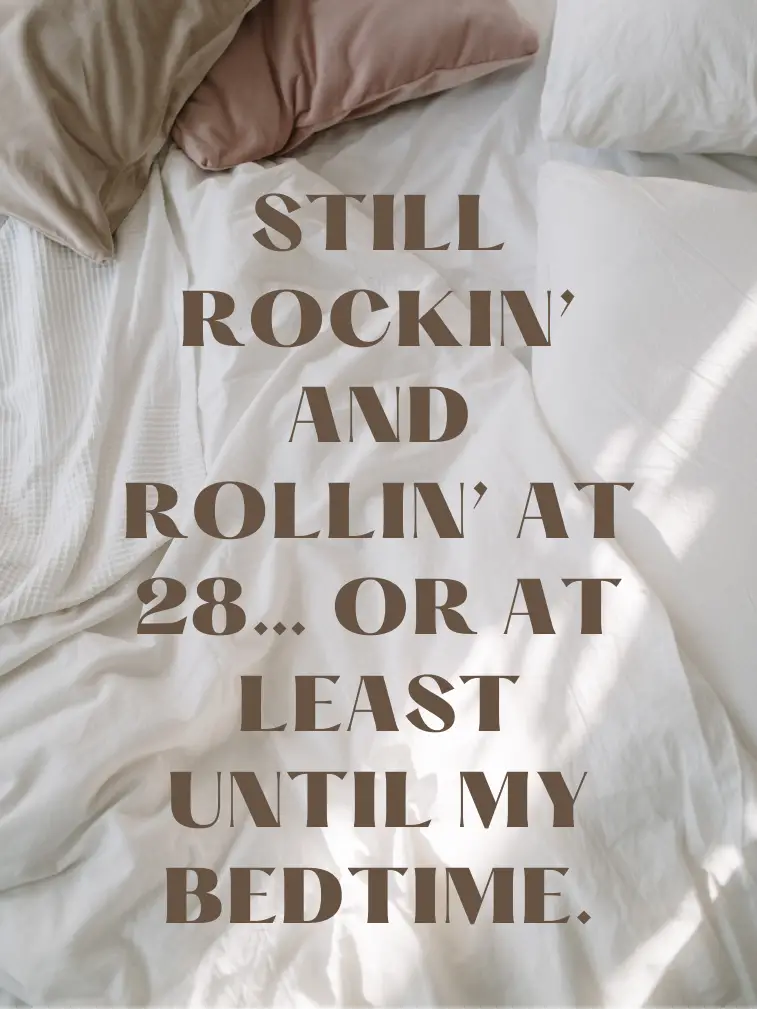 5. Celebrating 28 years of setting the volume to an "odd" number!
---
6. 28? More like 20-great!
---
7. I'm not 28. I'm 18 with 10 years of experience!
---
8. On my 28th trip around the sun and still shining.
---
9. I swear I was 21 like seven minutes ago!
10. Here's to 28 years of awesomeness… and counting!
---
11. If anyone asks, I'm a delightful 27 + 1.
---
12. 28 candles but who's counting? (Okay, I am.)
---
13. Living my best 28-year-old life. One grey hair at a time.
---
14. Three decades knocking, but 28's still rocking!
---
15. Not quite 30-flirty, but 28 and thriving!
---
16. Cheers to 28 years of mischief and memories.
---
17. Two years away from 30 and still in my prime!
---
18. Started from the bottom, now I'm… 28.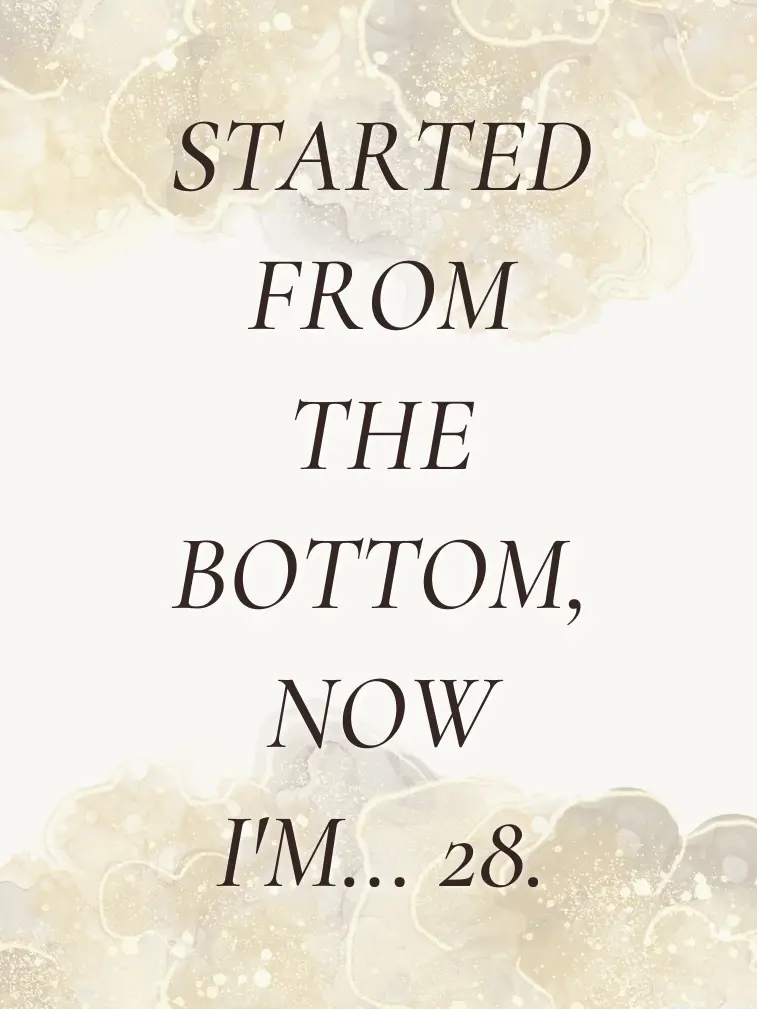 19. Embracing the late twenties chaos.
---
20. I've been 28 for several hours now, and it feels suspiciously like 27.
28th Birthday Captions for Yourself
21. Just turned 28 and still waiting for my adulting manual.
---
22. 28: Still rocking, just with a few more unexpected cracks and pops!
---
23. I thought 28 would feel old, but I'm still waiting for that "mature" thing to kick in.
---
24. Level 28 loaded. New challenges: a gray hair and an unexplained back pain.
---
25. Twen-ty great! Not sure about the "adult" part yet.
---
26. Cheers to 28 years of…wait, how am I not 21 anymore?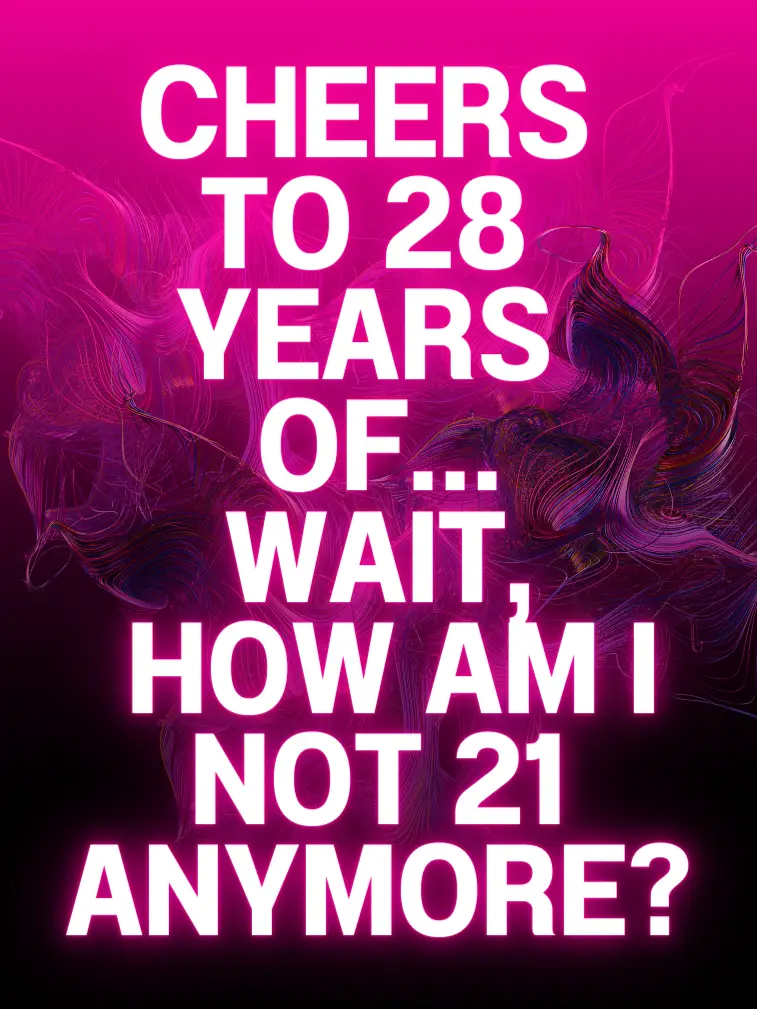 27. Officially at that age where my back goes out more than I do.
---
28. Two years away from 30 but first, let's laugh through the 28th chapter.
---
29. Rolling into 28 like a toddler—clueless, but with style.
---
30. Here's to 28, the age I promise to finally grow up… next year.
---
31. If anyone needs me, I'll be over here being 28 and fabulous (with an early bedtime).
---
32. 28's mood: Age is just a number, but seriously, where's my cake?
28th Birthday Captions for a Friend
33. At 28, you've got that "young enough to try, old enough to know better" vibe going.
---
34. 28 trips around the sun and you've still got that infectious laughter. Keep it up!
---
35. Another year, another wrinkle… or just another laugh line from all our shared jokes?
---
36. Age might be catching up, but at 28, you're still outrunning it.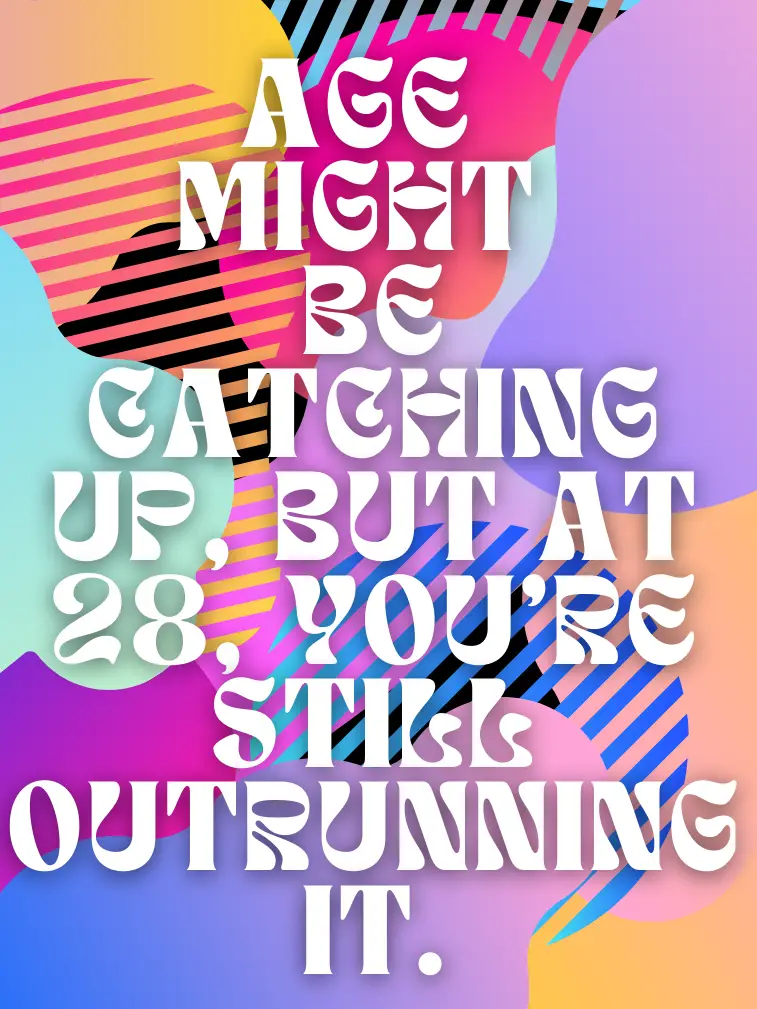 37. Cheers to 28 years of inside jokes, spilled secrets, and memories that never fade.
---
38. Life's rollercoaster is more fun with 28-year-old you in the next seat.
---
39. Here's to 28: More wisdom, more adventures, and maybe a few more forgotten coffee cups on your car roof.
---
40. Not everyone can rock 28 with such flair. But then, not everyone is you.
---
41. 28 looks good on you. But then again, so did 27. And 26. And…
---
42. Age is just a number, but 28 seems like your kind of number.
---
43. Happy 28th! Another year of proving age is all about feeling, not counting.
---
44. Here's to you at 28: Still curious, still wild, and still the life of every party.
28th Birthday Captions for a Girl
45. 28 and still waiting for that grown-up switch to flip. Any day now…
---
46. If 28's a preview of the 30s, bring on the sequels!
---
47. Cheers to 28 years of fabulous hair days… and the occasional messy bun.
---
48. Age is just a number, but 28 seems to have added extra sparkle!
---
49. Rocking 28 like it's the new 21, with a touch more elegance (and wine knowledge).
---
50. Here's to 28 years of breaking hearts, and the occasional heel.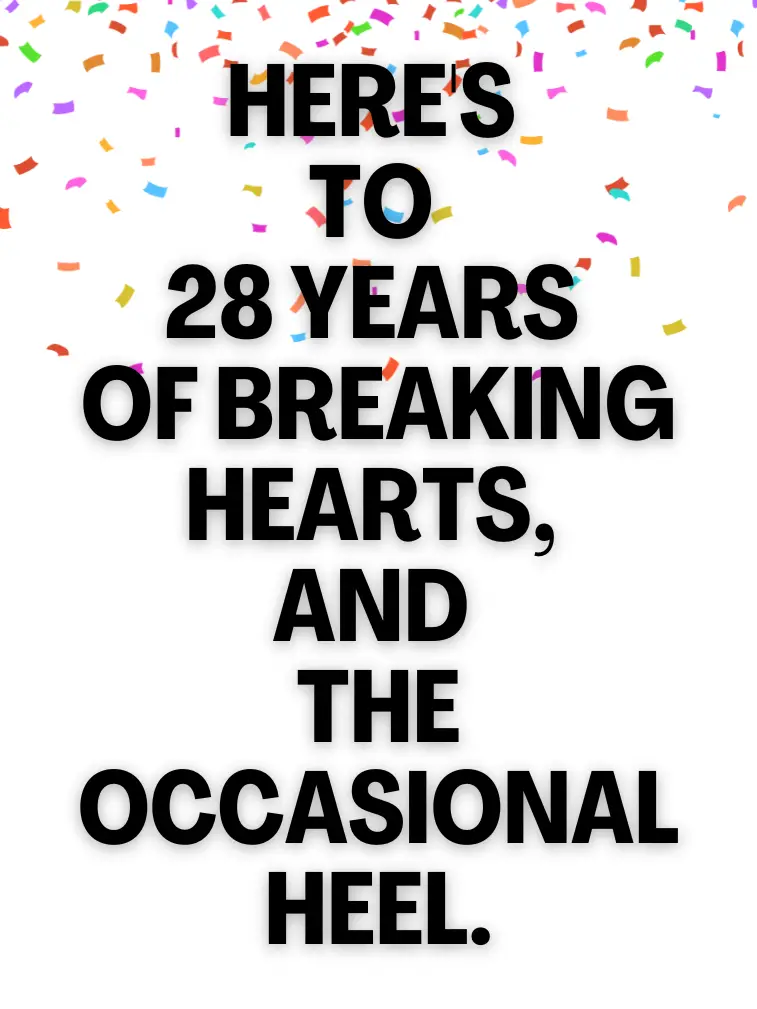 51. Two years shy of 30, but who's counting when you're this fabulous?
---
52. 28: The age of perfectly balancing youthful giggles and mature chuckles.
---
53. 28 candles and still lighting up every room you walk into!
---
54. Dancing into 28 with grace… and maybe a few missteps.
---
55. Another year of mastering the 20s; 28 never looked so chic.
---
56. Happy 28th! Still the queen of the dance floor, even if bedtime's now 10 PM.
28th Birthday Captions for a Boy
57. 28 and still rocking those boyish charms… with a sprinkle of wisdom.
---
58. Level 28: Unlocked. Challenges: Avoiding dad jokes and unexpected back pains.
---
59. Here's to 28 years and finally mastering the grill… or at least not burning it down.
---
60. Two years from 30 and still mastering the art of the "grown-up" beard.
---
61. Age is just a number, but 28's the number of times I misplaced my keys this year.
---
62. Celebrating 28 years of style, substance, and… mismatched socks.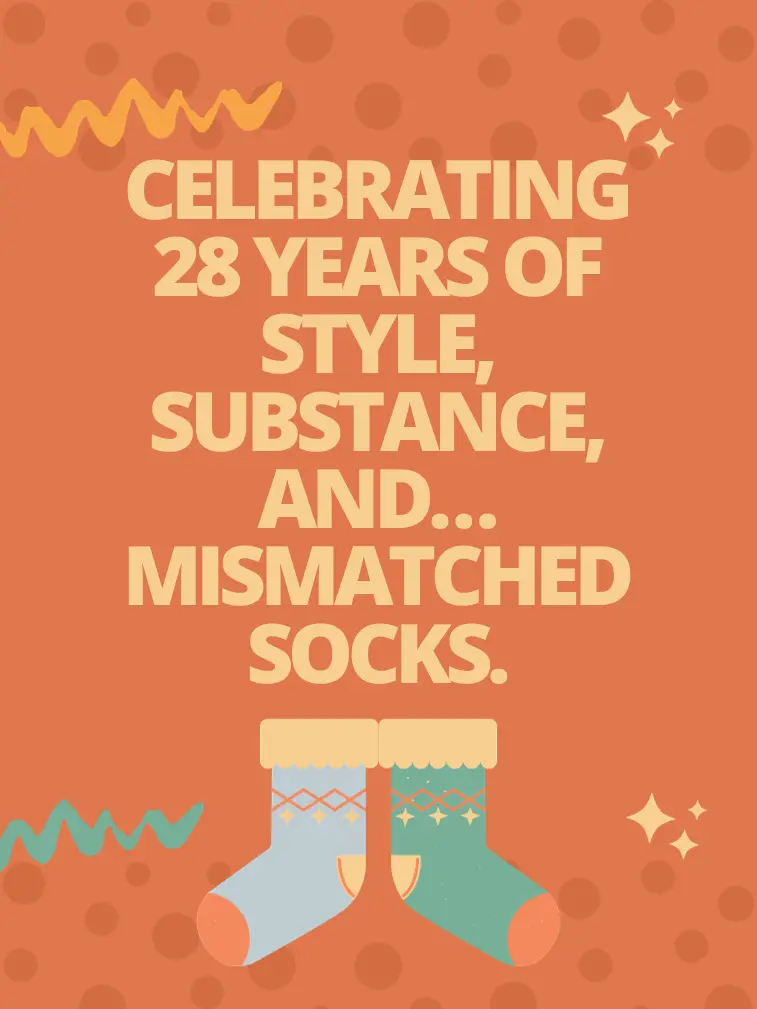 63. 28 trips around the sun and the adventure's just getting started!
---
64. Still young at heart, even if 28's trying to add a few gray hairs to the mix.
---
65. 28 years and still mastering the tie knot. Here's to many more!
---
66. At 28, still a pro at video games and dodging adulthood.
---
67. Twirling into 28 like a seasoned pro… of dad dancing.
---
68. Happy 28th! May your day be as unforgettable as the time you wore two different shoes.
Short Birthday Captions for 28th Birthday
69. 28: Still sassy, slightly more creaky.
---
70. Aging like wine, feeling more like beer.
---
71. Navigating 28. Map not included.
---
72. 28 and still mixing my metaphors.
---
73. Level 28: More XP, same enthusiasm.
---
74. Adult-ish since '95.
---
75. 28 years of winging it!
---
76. Basically a 1995 vintage now.
---
77. Flirty, thriving, and twenty… eight.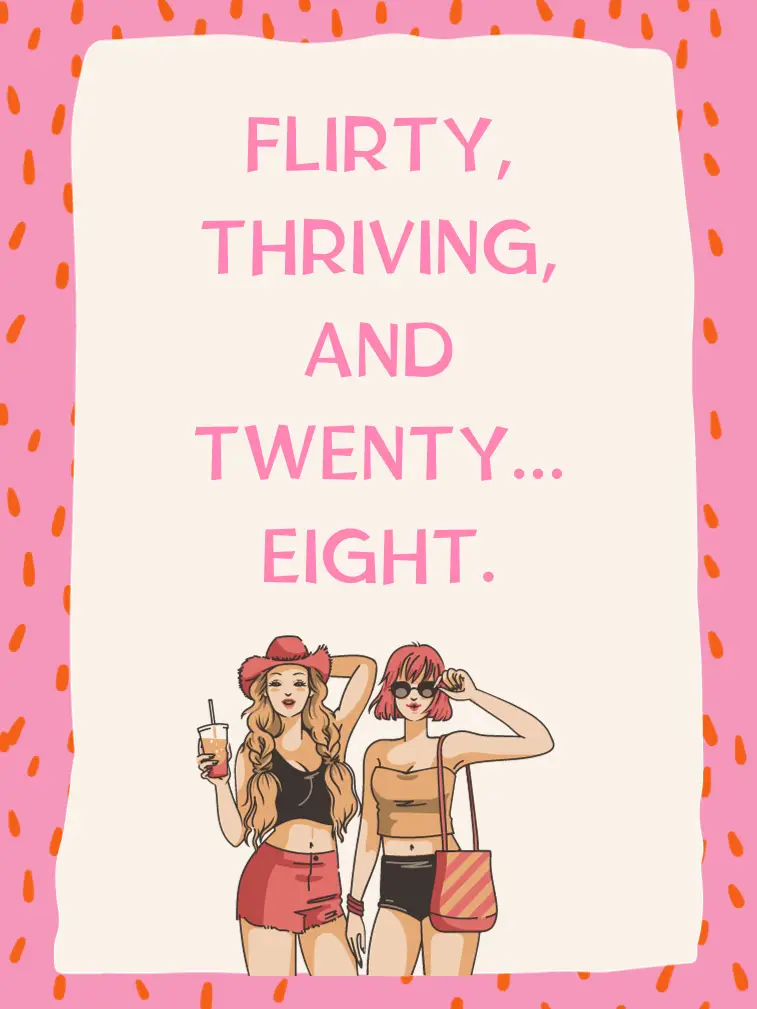 78. Another year, another laugh line.
---
79. 28 candles, one wild blaze!
---
80. Halfway to 56 and feeling nifty!