Nowadays, you are more and more likely to meet someone who will tell you that they work as an influencer. Their job is to upload photos, videos, and a bunch of other stuff on social media. And as their real job, they get paid by different advertisers. It sounds a lot of fun and that's why more people want to be part of the world of influencers.
Maybe you know someone who is doing this right now and you want to be original with your birthday wish to them? To do this, you can check out these 20 Birthday wishes for an influencer. You can also check out the original, unique cards.
Birthday Wishes For An Influencer
1. I wish you countless occasions for beautiful photos, exploring many new places to shoot the most exciting videos and thousands of positive comments from your countless fans. Happy Birthday!
2. Happy Birthday! I wish your days are filled with exciting photo shoots, trips to amazing places and to I wish you positive vibes only.
3. Wishing you health, happiness and love, and may your new adventures continue to excite you throughout the year. May each day be filled with excitement for the next destination, the next unwrapped gift, and in anticipation of the thousands of wonderful wishes from your fans.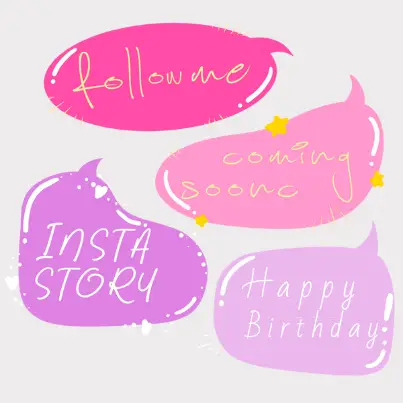 4. Happy Birthday! As an influencer, I wish you more photos, more invitations, more trips and, most of all, more occasions for smiles. Wish you all the best.
5. May everyone envy your dream life full of luxury, branded clothes, parties. May everything that excites you be my wish for you. Happy Birthday!
6. May your photos double, your followers triple, but the smiles on your face never be counted. I wish you countless occasions for wonderful moments. Happy birthday!
7. Happy birthday, dear friend. I wish you much joy and love, but I also wish you to achieve what you are most passionate about. Sending love and good vibes to you.
8. Happy Birthday, darling! Stay positive and ambitious. You are a real inspiration, not only for me, but also for your thousands of your followers.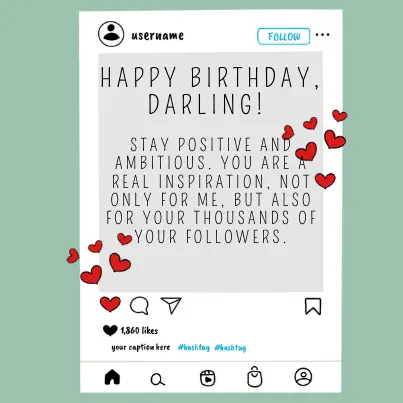 9. May the smile never leave your face. Stay positive, energetic, full of ideas and may your new role as an influencer reach the best in the industry. Happy Birthday!
10. I wish you all that makes you happy be a part of your life every day! Follow your dreams. Happy Birthday!
11. Happy Birthday to the most amazing person! May your days be filled with many emotions and surprises. You are unique, fabulous and wonderful friend.
12. Happy birthday to my influencer friend! I wish you to be healthy, happy and so famous that everyone you meet on the streets will turn to you.
13. Happy birthday, youtuber! I wish you to have fun every day while making new videos, to read only positive comments and to have millions of views. Work hard play harder.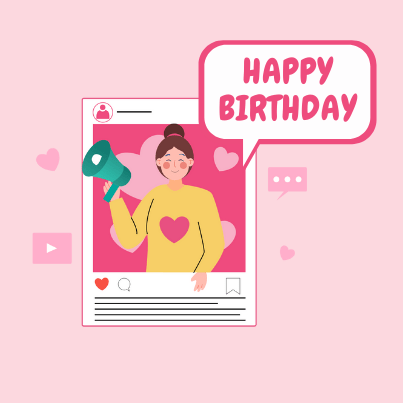 14. Happy Birthday! Stay unique, fun, and artistic. Do what makes you truly happy, and you will see that all the hard work, sleepless and sacrifices will pay off.
15. As many followers as you have – as many smiles to give out,
as many pictures you upload – as many outfits you change,
as many videos you process – as many destinations you travel.
Happy birthday to the best influencer!
16. I wish you to wake up every day with a desire for life, to be filled with new ideas and everything you achieve to fills you with a smile! Happy Birthday.
17. I wish you only fun, parties and new exciting destinations in your life. May you capture every memory and remember it willingly. Happy Birthday!
18. I wish you breakfast in France, lunch in Italy and dinner in Dubai. Happy Birthday!
19. Wishing you good health, happiness and success. May the year ahead is full of many blessings. Happy Birthday!
20. Happy Birthday! I hope you have a very special year ahead filled with hapiness and joy.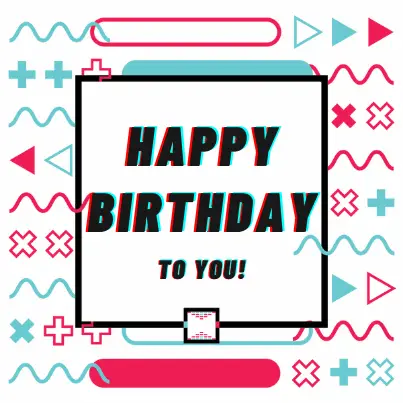 Closing thoughts
With such an original wish you can be sure that your friend will be very pleasantly surprised. He will appreciate that you are interested in his interests and that you want to make him happy in an unusual way. Leave a good memory of you on your friends' birthday. Be original and you will see that you will not go unnoticed.