Although we are sometimes sad that another year is coming to an end, we are looking forward to the new one. We greet it with fun, gather the closest people or go to a bar where we have fun all night. We want to feel that we celebrate this year in the best and most memorable way. Everyone is looking forward to the countdown to 12 o'clock, when everyone will say Happy New Year, everyone will hug their loved one and wish him/her something for the new year. In order to don't wonder what to say, we have prepared 30 special New Year's wishes for you. Check out the wishes or just simply say 'I wish you Happy New Year 2022'.
1. Happy New Year! My only wish to you is to believe – believe that this year will be a better one, more exciting and more successful. When you truly believe in one thing, it will happen.
2. When one year goes by, another comes. So it is in life when one thing happens to us, another comes, do not stop dreaming and setting new goals. Happy New Year!
3. Look at the fireworks tonight and make a wish. May as the fireworks captivate every eye, so may your wishes captivate your heart. Happy New Year!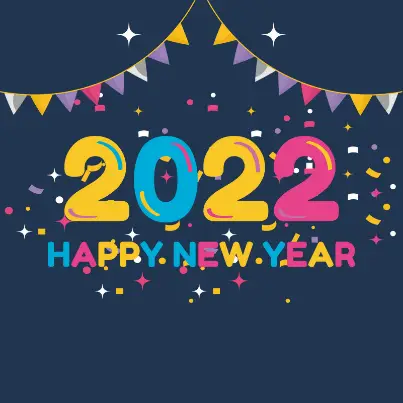 4. Happy New Year to my most wonderful friend! I sincerely wish you an amazing and memorable new year 2022. May it be filled with many travels, exciting moments, success at work, and most of all with lots of love.
5. 3,2,1, Happy New Year! Remember that life is measured in little moments. So cherish every minute and enjoy it. When you look back, may you see only wonderful and exciting moments.
6. I wish you a Happy New Year! May you become better and wiser every year.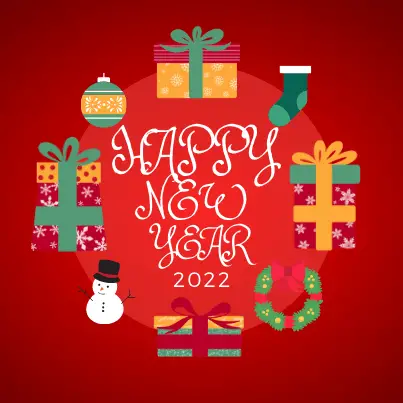 7. I wish you to be purposeful, wise, and loving in the new year! Sending you lots of hugs and kisses.
8. On New Year's Eve, may your most cherished dreams be my wishes.
9. For the new year I wish you only occasions for celebrations, exciting travels around the world, and many new goals to follow! Let you wake up every morning with a desire for life.
10. Happy New Year, dear friend. Stay positive and open to life! May this year be filled with endless happy moments.
11. On the eve of the new year, set new goals and follow them. I sincerely wish you all of them to come true. You deserve it.
12. May there be only wonderful occasions for celebration. Stay blessed and Happy New Year!
13. May God bless you and your whole family! May there be only peace and love during the new year.
14. Wishing you lots of fun, adventures, and exciting dates in the coming year.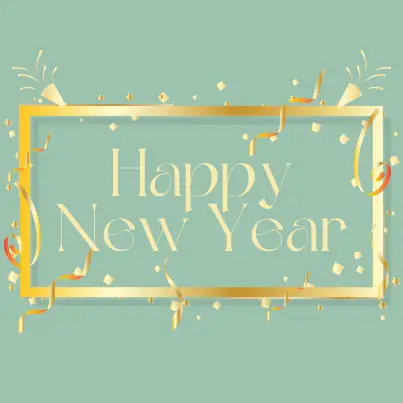 15. I wish you to hear the word "Congratulations" a thousand times in the new year! You are a wonderful person and you deserve it.
16. Dear friend, our family wishes you a very happy New Year's Eve, and may 2022 be filled with lots of love and happiness.
17. May you have a new year filled with blessings, joy, and success.
18. Wishing you a year filled with smiles, good health, and lots of fun. Happy New Year!
19. I'm so excited for all the new opportunities that the new year will bring us! Make your wishes now and let's see what will happen. Happy New Year!
20. Wishing you a wonderful year ahead! May you be surrounded by those who love you unconditionally, cherish the memories you make together, and enjoy every day.

This year is over, but let's we finish it an unforgettable way. Let's remember it and think about it again. Greet your loved ones with a heartfelt wish, because they are the ones who will always be there for you and they deserve it.
In addition to our unique wishes, you can also send them a beautiful, colorful card.