How fast does time fly? Here it's time to celebrate the Christmas holiday again. Let's gather family, relatives, and friends, say cheers, make a wish, and open the long-awaited gifts. Let's feel the coziness and warmth of the holiday, to enjoy it in the best way – with a rich meal, happy stories, and wishes for a new and even more wonderful year.
In this post ( I Wish You a Merry Xmas ) you will find 4 cards and over 20 Christmas wishes. May the wish you have chosen to please the person to whom you send it.
1. May this Christmas be magical, cozy, festive, and filled with wonderful moments. Merry Christmas to you and your family.
2. Warmth, coziness, candles, yes this is Christmas! I wish the Christmas spirit never leaves you.
3. Hohoho, Merry Christmas! On the most beautiful day of the year, I wish you only lovely moments, stay positive as always.
4. The most wonderful holiday is here, spend it with your loved ones and may the magic never leave you. May you be blessed!
5. Merry Christmas! May the Christmas star shine both in your home and in your souls.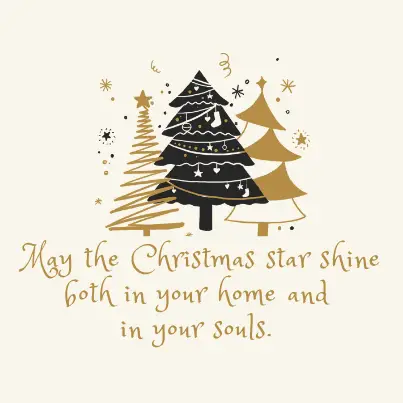 6. Stay humble, blessed, and grateful. Let at least one day keep the human in us and wish to be better. My heartfelt wishes for a wonderful Christmas.
7. In these difficult times, let us keep the human in us, let us wish to be better. May there be happier and smiling people in the world. Goodness will save the world!
8. Let the Christmas spirit bring coziness into your home and delight young and old with a magical atmosphere.
9. I wish you a magical and cozy Christmas. May God bless you!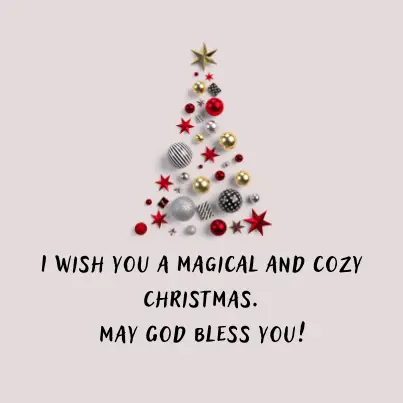 10. Stay healthy, that's the most important thing! Have a very Merry Christmas.
11. On the eve of this magical holiday, may the Christmas spirit stay with you longer!
12. Merry Christmas! I sincerely wish you and your family a wonderful and memorable Christmas.
13. Garlands, lights, fireplace – all this reminds us that the best time of the year has come. And as every year I want to wish you good health, everything else can be achieved. Have a very Merry Christmas.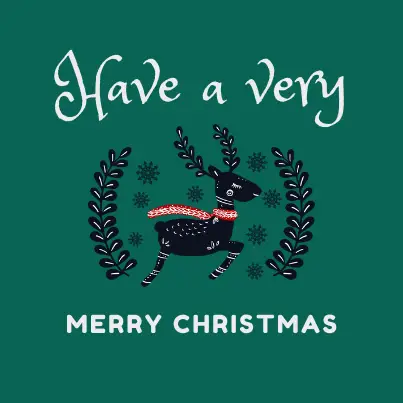 14. Wishing you a peaceful and bright Christmas!
15. I wish you a Christmas filled with peace and joy. Let your gifts be the smiles of the family.
16. Wishing you hope, peace and may all of your wishes and dreams come true!
17. Merry Christmas! May your gifts not count, may you have countless gifts of smiles every day. Sending you a warm hug.
18. I truly wish you all the Christmas wishes you receive to come true. Merry Christmas!
19. Merry Christmas! I wish you only happiness and many occasions for smiles in the family.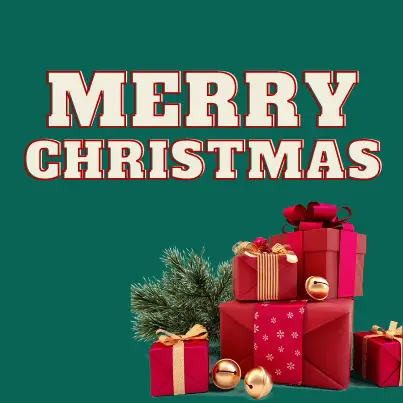 20. May the Christmas star shine the whole family with much happiness, health and joy.
21. Spread the warmth of the Christmas season to all those around you and make this world a beautiful place to live in. Wishing you a very Merry Christmas.
22. I wish you a Merry Christmas! May this day bring you plenty of joy and success in life.
23. I wish you and your whole family only love and joy.
24. Merry Christmas and Happy New Year! May this Christmas bring you everything you want.
25. I wish you a special Christmas that will make your dream about your New Year's goals.
26. Merry Christmas! May the desire for life never leave you and to wake up with enthusiasm every day!
We wish you a magical and beautiful Christmas. May all your wishes come true. Don't stop craving for life, wake up excited for each new day, and most importantly, at least on this holiday, forget about any problems and indulge in relaxation. Gather with your family and say " I wish you a Merry Xmas ".