Have you ever thought of posting a birthday card on your birthday on social media? Why not? Let everyone know that you have a birthday today. Let all your friends remember that today is your special day and send you their wishes. Let your day become more special.
For this purpose, we have prepared 5 unique, beautiful, and fun cards for you to publish on your birthday wherever you want – Facebook, Twitter, Instagram, etc. Choose one and press the POST button.
1. Happy Birthday To Me – Unique card 1
Lots of gifts in different colors, let the day be colorful for you.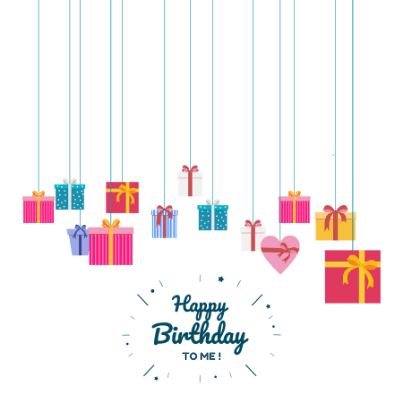 2. Happy Birthday To Me – Unique card 2
If you want to be touchy with yourself, send this card, which shows a dog with glasses and the most important thing is the wish to yourself – Stay Cool As Always.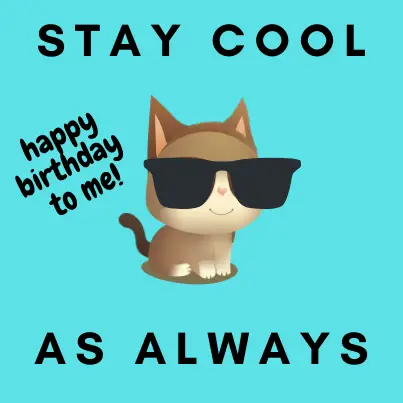 3. Unique card 3
Cakes, muffins, hats, who doesn't love? What birthday doesn't include a huge cake? Cheerful and colorful, this card can also describe you.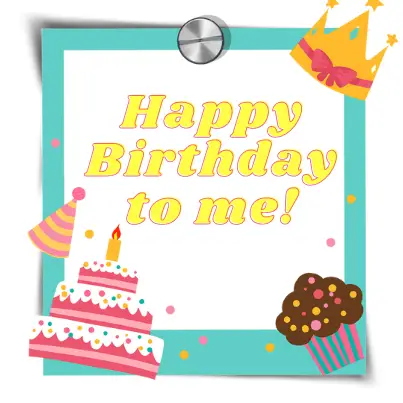 4. Unique card 4
Do you consider yourself cool? If so, this card is just for you. Be the star of the evening and take all the applauses.
5. Unique card 5
A clean wish card to remind you that there should be only positive vibes in your life.
With these cards, you can't be unnoticed. Your post will not be missed, on the contrary, will be especially greeted. Your birthday is something special – show the whole world that today is this wonderful day.