The woman boss differs from the man boss in that when you send her a birthday wish, she is sure to read it. That's why you have to stand out in the best way. Your birthday wish should be unique and beautiful.
Choose one of these amazing cards and send it with any of the birthday wishes. Let your lady boss remain fascinated by your happy birthday greeting and never forget about it.
Happy Birthday Wishes to a Lady Boss
1. You're not only a wonderful woman but also a great professional – you deserve the best. Happy birthday!
---
2. I wish you to always be so radiant, to keep filling the office with a cheerful mood, and also achieve all your goals.
---
3. Happy birthday to the coolest boss! Be always as gentle and delicate as a true lady, but at the same time so brave and daring as a strong man.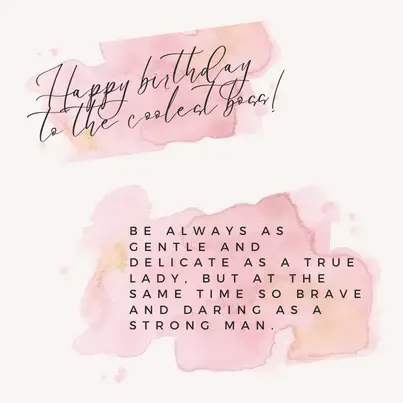 4. I wish you every day to admire the most beautiful things in life – friends, family, and nature!
---
5. You're not only my boss, you're my friend. With you, every day is fun and full of happy moments. Stay human and smile. Happy birthday my boss and my friend!
---
6. It's been a great year together and I'm looking forward to many more happy moments in the future. Happy birthday!
---
7. I know we've had some tough days, but every day is more and more fun because of you. Thank you very much for everything and I wish you a wonderful birthday!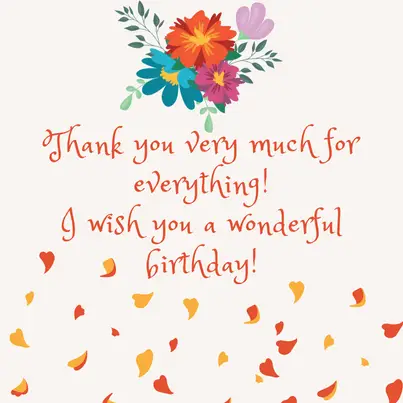 8. I wish you all the happiness in the world! Please keep your humanity and always find ways to be happy! Happy B-day boss!
---
9. Thank you so much for all of the opportunities you've given me. I am learning so much from you and will be forever grateful. Wishing you a wonderful birthday!
---
10. Happy b-day to the best boss anyone could ever ask for! I hope that your birthday is filled with the best blessings and wishes.
---
11. I hope you have a very happy and healthy year, and that you get everything that you deserve in life, including a fantastic birthday!
---
12. Stay always so strong and brave, and at the same time so gentle and kind. Happy birthday!
---
13. I've learned so much from you over the years and I am really grateful. Wishing you a very happy birthday!
---
14. Happy birthday to you! I wish that today is full of love, happiness, joy, laughter, and blessings.
---
15. You have been an amazing mentor, leader, and friend to me these past few years. Thank you for being such an inspiration on my journey toward success. Happy birthday!
---
16. Happy Birthday to the smartest, most caring woman I know! I hope that you get everything you want in life because you deserve it and more!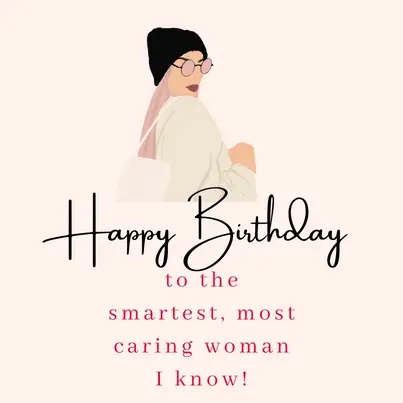 17. Wishing you the happiest of birthdays my dear boss! I love and respect you more than anything! Love you!
---
18. Happy birthday, boss! I hope you enjoy your special day and spend it with the people who make your life worth living: family and friends!
---
19. Happy birthday to the best boss I've ever had! I wish you many more years of success.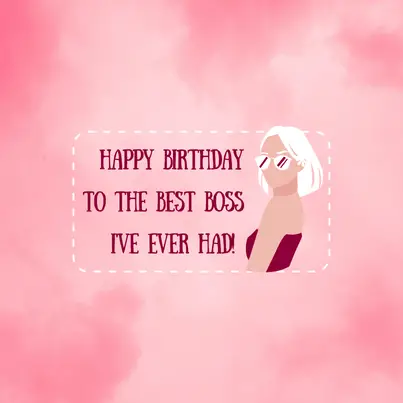 20. I wish you to be happy and healthy. I hope that today is a perfect day for you. Happy birthday!
Birthday Quotes to a Lady Boss Related to Success in Work
1. I wish your work goes smoothly and you have only happy and satisfied customers! Happy birthday!
---
2. Happy Birthday boss! I wish you to be persistent and achieve every goal!
---
3. I wish you only happy customers, positive comments, and loyal partners. Keep going onwards and upwards! Happy Birthday!
---
4. May your every day be rainy – let only new orders rain! Happy birthday!
---
5. Continue to be as tenacious, successful, and kind-hearted as you have always been. Happy birthday!
---
6. I have learned many things from you and will be eternally grateful. You are an amazing professional and I will always respect you. Wishing you a happy birthday!
---
7. I wish every day to increase profits and also happy family moments!
---
8. I can't tell you enough how much I appreciate your humanity. Thank you for being such a great leader! Happy birthday!
---
9. I wish every working day to be a song for you! Have an incredible birthday dear (NAME)!
---
10. I wish you success in the business, love in your family, and satisfaction in your life! Happy birthday!
Short Birthday Messages to a Lady Boss
1. Happy birthday to the most courageous, caring, tenacious woman! Be blessed.
2. I wish you an exciting day full of memorable moments!
3. May your every step be filled with many successes!
4. Behind every successful woman is a good team!
5. I wish you much success in all your endeavors!
6. I wish you both professional success and much family happiness!
7. Be happy and confident, and never stop smiling!
8. I wish you not to lose your incredible vital energy over the years!
9. May your dreams come true and the brightest moments remain in your memory!
10. I wish you fewer grumpy customers and more happy ones!