Is there anything cuter and kinder than your beloved niece having a birthday? Seeing their excitement fills you with happiness. Your sister's daughter is like your daughter, so on this special day for her, you can make her happy in the best way. Apart from wishing her a "Happy Birthday Niece" you can add one of these 20 fun and unique wishes. In addition, you can check out the 5 fun cards.
Funny Happy Birthday Wishes for a Young Niece
1. Of all the women in our family, you are my favorite. But I know I'm your favorite aunt, too.😉
---
2. I wish my little cutie has the same cool style as her aunt when she grows up.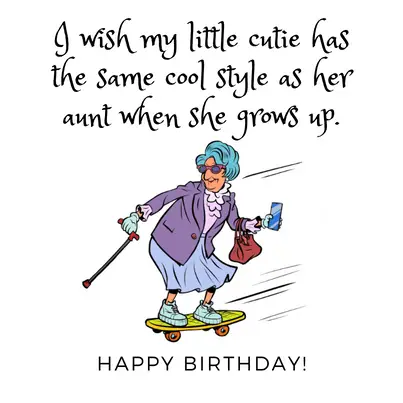 3. I wish your thrifty parents would take you to Disneyland at least this year.
---
4. I wish everyone to listen to you and fulfill all your wishes!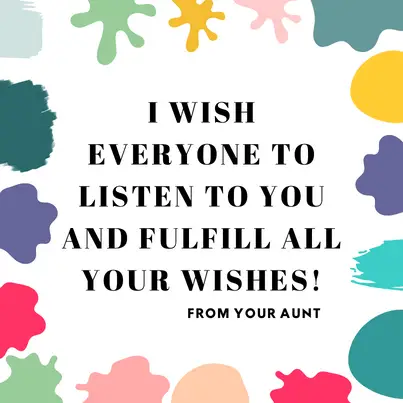 5. Happy birthday! I can't wait for you to grow up a little more and to shop together at the mall.
---
6. I was thinking about getting something sweet, but I remembered it's your birthday today and I'll do it tomorrow. Happy birthday to my sweetest niece.
---
7. Smart, beautiful, intelligent – it is clear that you are a carbon copy of me!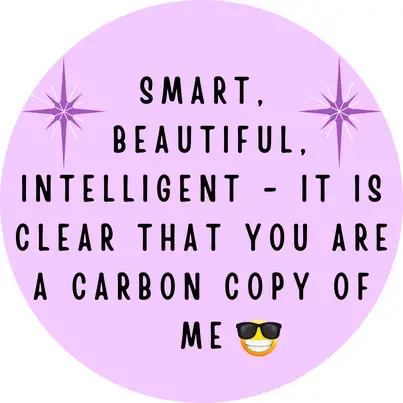 8. I am wishing you a magical birthday with lots of exciting moments and no hassles from mom and dad.
---
9. Happy birthday little princess! I wish you to eat candy and never visit the dentist, to fall and get up without any sores, to play with the kids, and never get sick.
---
10. Enjoy it while mommy cleans and daddy works, one day you'll have to do both.
Funny Birthday Messages for a Teenage Niece
11. I wish all your girlfriends envy you for your beauty. Happy birthday, princess!
---
12. Happy birthday, niece! I may be old, but know that your aunt loves to party, so don't forget her on the guest list for the evening.
---
13. Happy birthday to the most beautiful person in our family!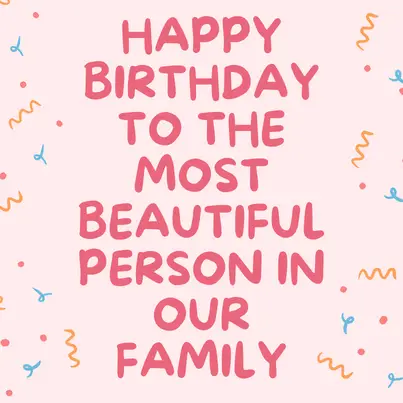 14. I remember when you were very young and couldn't say my name, well now you can't stop repeating it. Happy birthday, niece!
---
15. I wish you an amazing birthday – to receive thousands of wishes (not only on Facebook) lots of gifts (not only from mom and dad) and lots of kisses (not only from relatives but also from some special boy).
---
16. Just a few more years and your aunt will show you how to party.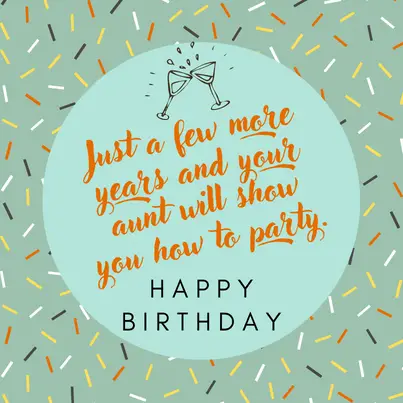 17. Today, don't listen to your parents, just your aunt, and she allows alcohol, parties, and carbs. Have fun!
---
18. At least we know where you got your sense of humor from – your favorite aunt!
---
19. Happy birthday! I wish you to party all night while your aunt has another dream.
---
20. I wish you can have cake all your life without gaining any weight. Happy birthday from your skinny aunt!