When the morning comes, you start the day feeling charged and hopeful for a wonderful day. Sometimes, however, we need to hear kind words to recharge us positively. It's not enough to just wake up in a good mood. Therefore, we have prepared 51 good morning quotes for your friend, boyfriend, or husband to help brighten their day.
Love Good Morning Quotes for Him
1. My passion for you grows stronger each day! I hope to radiate this feeling of love each morning and for all eternity.
---
2. I'm so thankful that I can spend my mornings with you! Those precious hours are the best way to start the day, filled with energy and excitement.
---
3. I love saying "Good morning," but I love saying it even more to you, dear!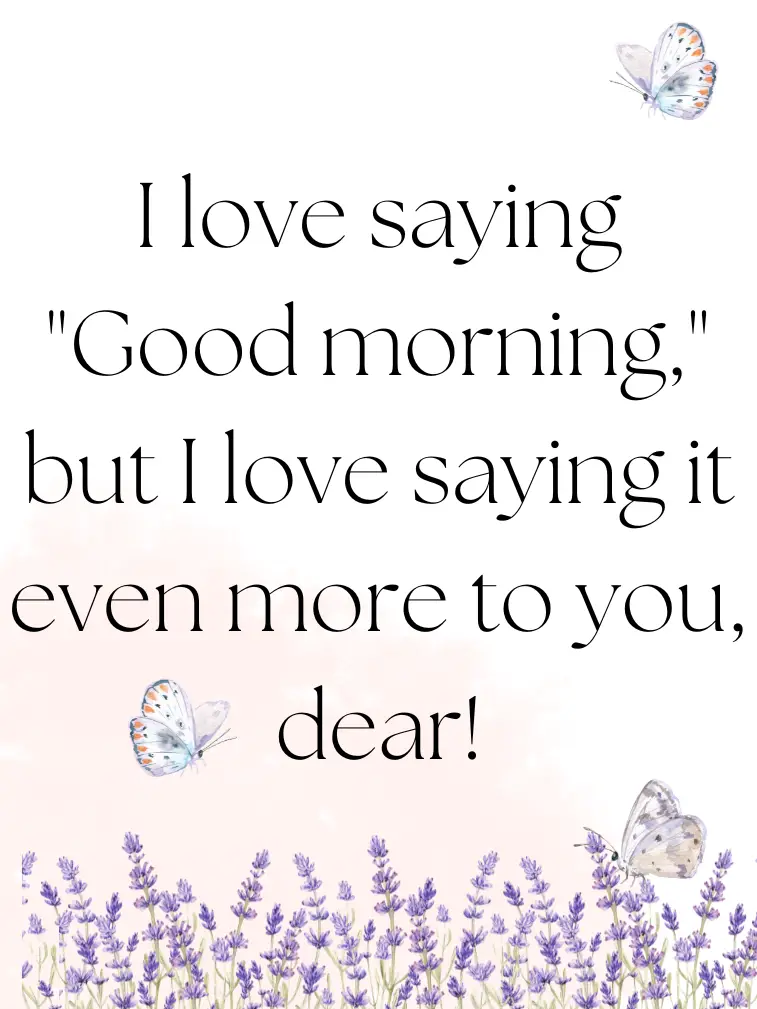 4. Mornings are the most important and energizing part of the day, which is why I'm glad I get to share mine with you!
---
5. A cup of coffee every morning with my favorite person! What more could one want out of life?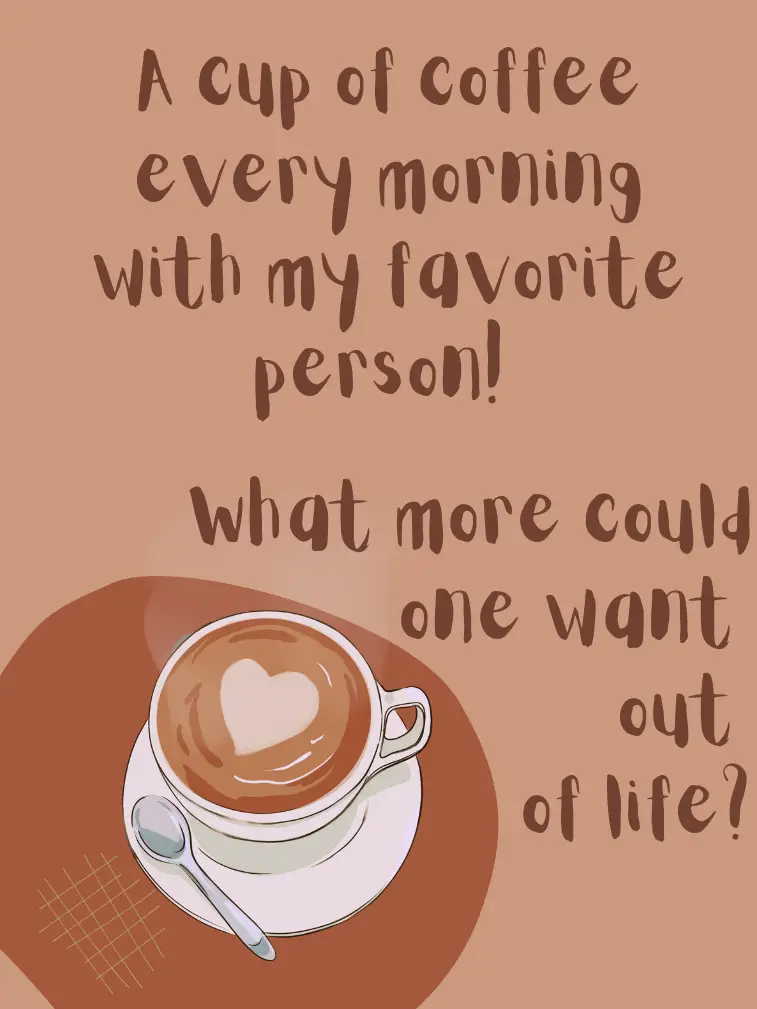 6. With positive thoughts and a smile on my face, I start another day with you, my love!
---
7. Without you, mornings would be boring. Thank you for every morning in which you make me the happiest woman on earth!
---
8. You are happiness to me, you are love to me, and you are the sun to me every morning!
9. One thing's for sure: no matter how disheartened I feel in the morning, when I see your smile, everything gets better. ❤️
---
10. For me, you are the source of strength that motivates me to start my day with ambition and drive to make it successful and amazing.
---
11. My affection for you grows day by day and I carry that deep feeling of love within me every morning.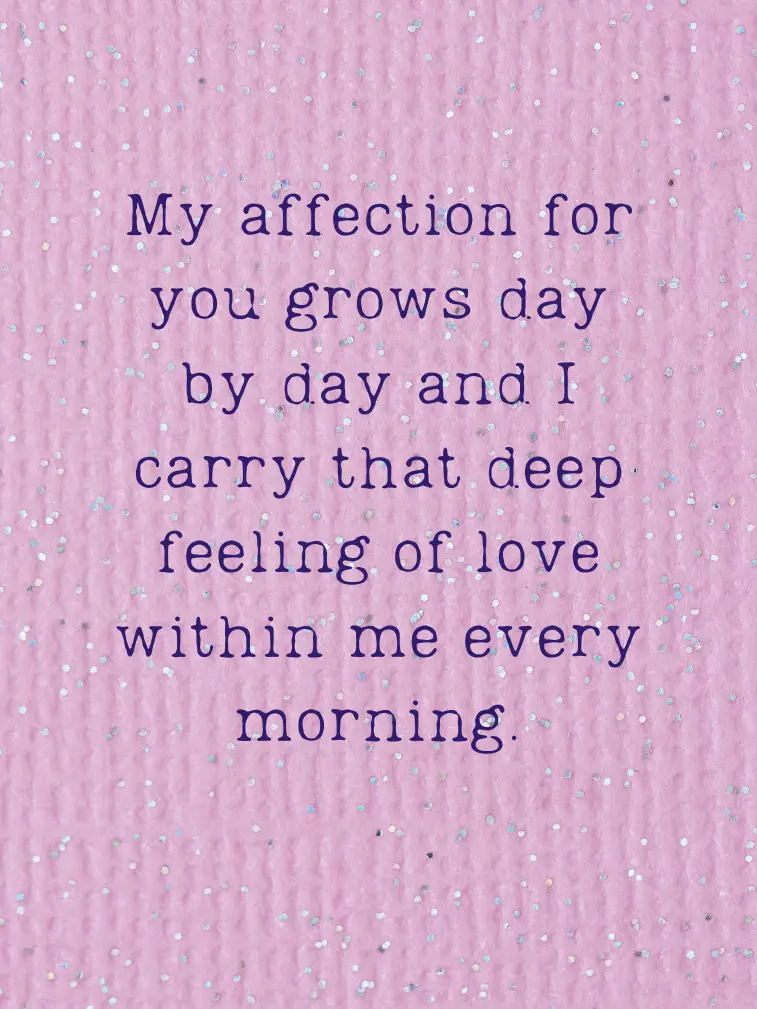 12. When the day begins, my joy starts, for I know you will be in it!
Positive Good Morning Quotes for Him
13. Good morning, my love. I hope your day is as bright and cheerful as your smile always is.
---
14. Waking up next to you every morning is a reminder that life is full of blessings. Good morning, my handsome man.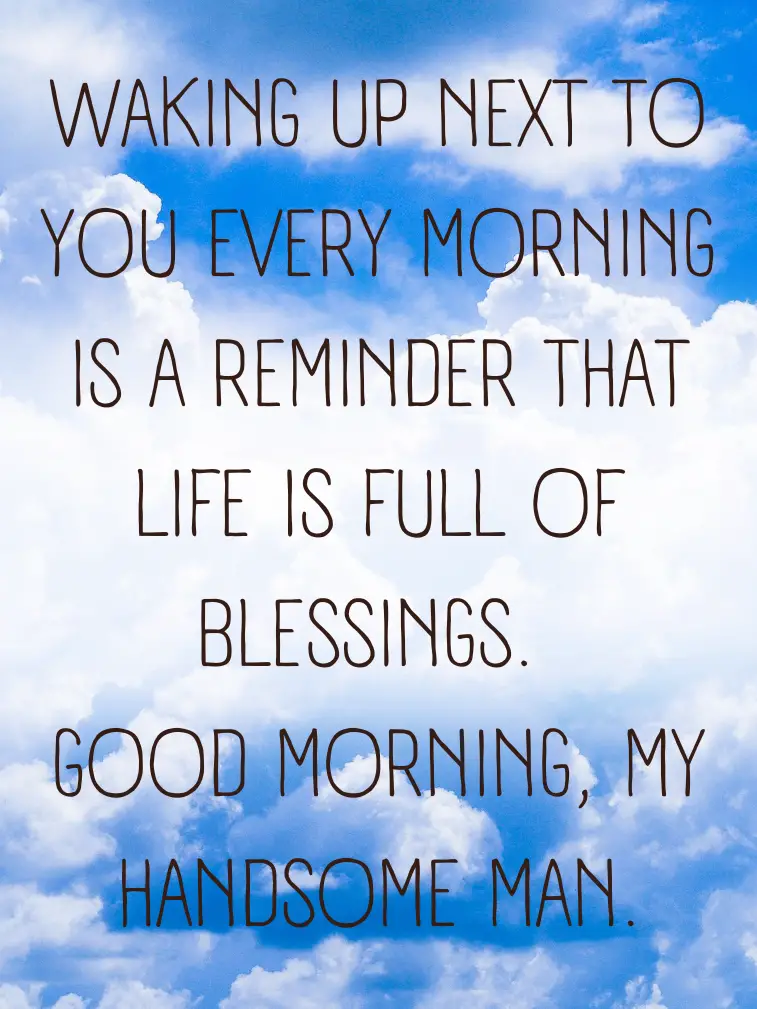 15. Let the grey clouds not ruin your day. Sending you warm wishes and lots of positive energy for a fantastic day!
---
16. With every cheerful smile, you make my day better, I wish you a beautiful day filled with nothing but joy and positivity!
---
17. Once your day starts with me, it can't help but be wonderful! My positive energy will only fill it with positive emotions!
---
18. If you feel a bit low, just remember that I am there for you and will catch up soon. Sending love from the depths of my heart!
---
19. Just as you brighten my day with smiles every day, may fate reward you with an amazing day filled with only positive moments!
---
20. My love, I wish you an amazing day and for every day after that to be even better!
---
21. Good morning, my dear. Today is a new day and another opportunity to show you how much I love you.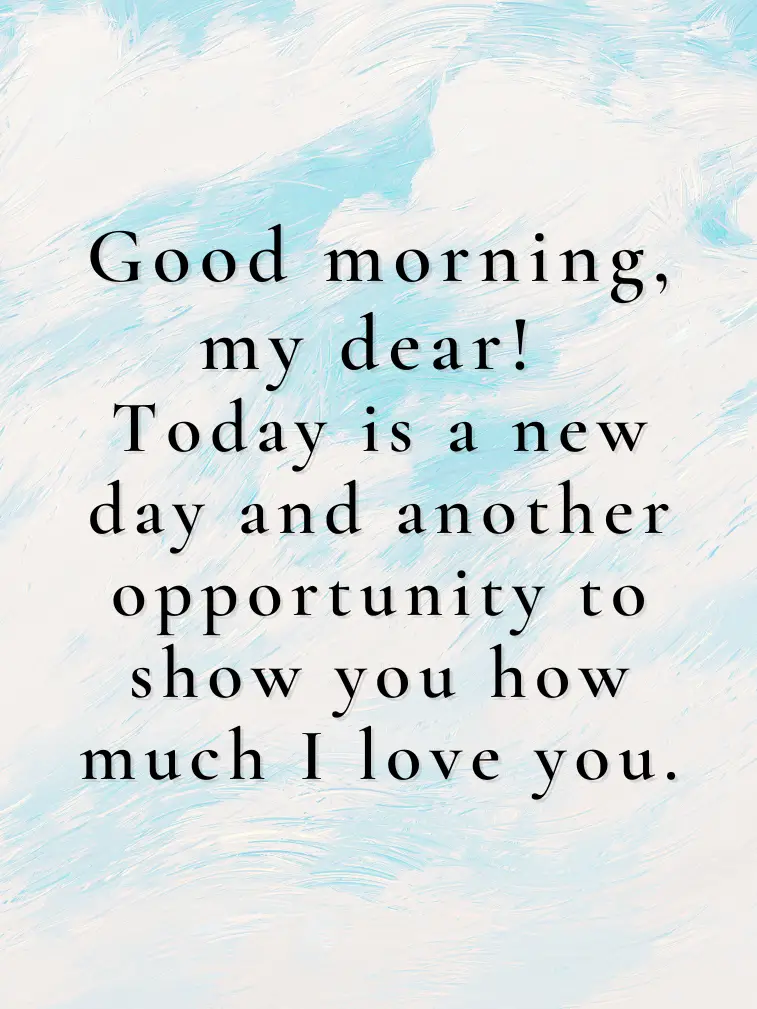 22. I'm sending you good vibes and wishing you an outstanding day!
---
23. Even on this gloomy morning, may your day be merry. I'm sending you my positive thoughts and wish you a fantastic day!
---
24. From the depths of my heart, I wish you a successful and joyful day. If you are still feeling down, remember that I am here for you, and I will see you soon!
Work-Related Motivational Quotes for Him
25. Good morning, my love! Today is a new opportunity to make progress toward your goals. Keep striving towards success.
---
26. Rise and shine, my hardworking husband! You have the skills and determination to achieve anything you set your mind to.
27. Good morning! Remember, your work is important and makes a difference. Keep pushing forward with passion and dedication.
---
28. Wishing you a productive day filled with success and accomplishment. You have the talent and drive to make it happen.
---
29. Good morning, my partner in all things! Let's tackle the day together with enthusiasm and a positive attitude.
---
30. Rise and shine, my love! Don't let setbacks or challenges hold you back. You are capable of overcoming anything.
---
31. Good morning! Your hard work and dedication inspire me every day. Keep up the great work, my amazing husband.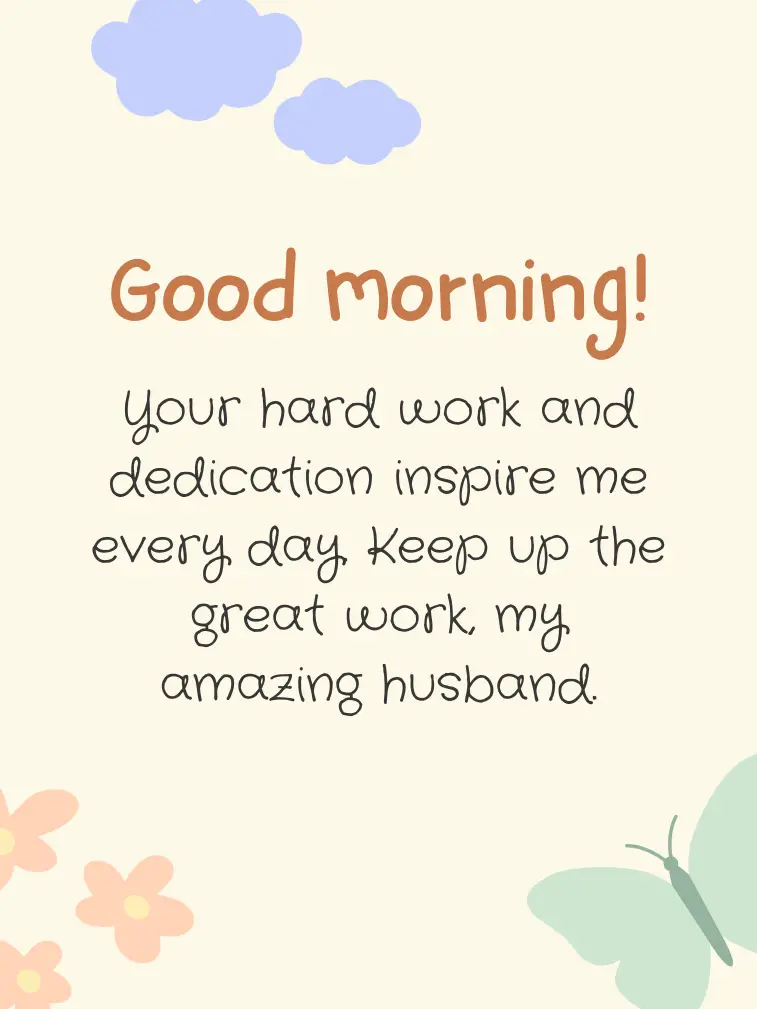 32. Wishing you a day filled with creativity and innovation. You have the ability to come up with new ideas and solutions, and I have no doubt you'll make a positive impact.
---
33. Good morning, my rockstar! I believe in your abilities and your potential for success. Keep striving towards your goals with confidence.
---
34. I wish you a successful day and look forward to having you back!
---
35. May your day go well and be in your thoughts every minute! Love you!
---
36. Remember, in a few hours we'll be back together watching our favorite show, cuddled up on the couch. 📽️
Funny Morning Quotes for Him
37. Good morning, my love! Just a friendly reminder that I love you more than bacon. And that's saying something!
---
38. Rise and shine, sleepyhead! If loving you were a job, I'd be the most dedicated employee. I deserve a raise in kisses!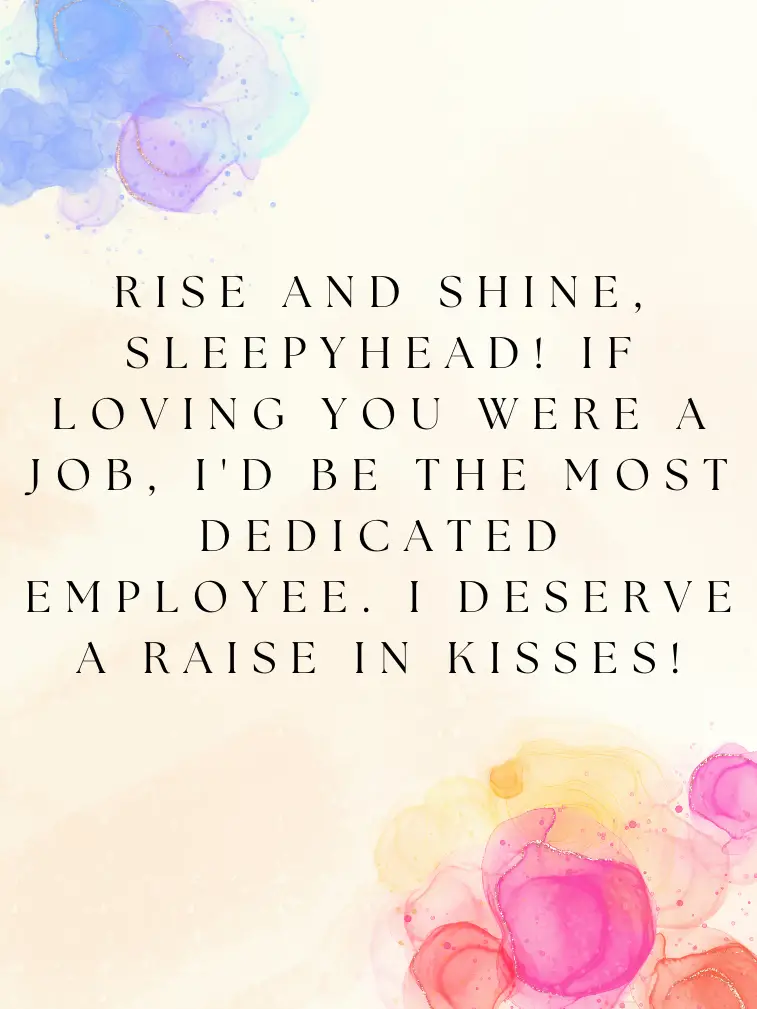 39. Good morning, handsome! You're the reason I hit the snooze button a million times. Who needs sleep when love is in the air?
---
40. Wake up, my love! I just realized that my morning coffee isn't as strong as my love for you. That's saying a latte!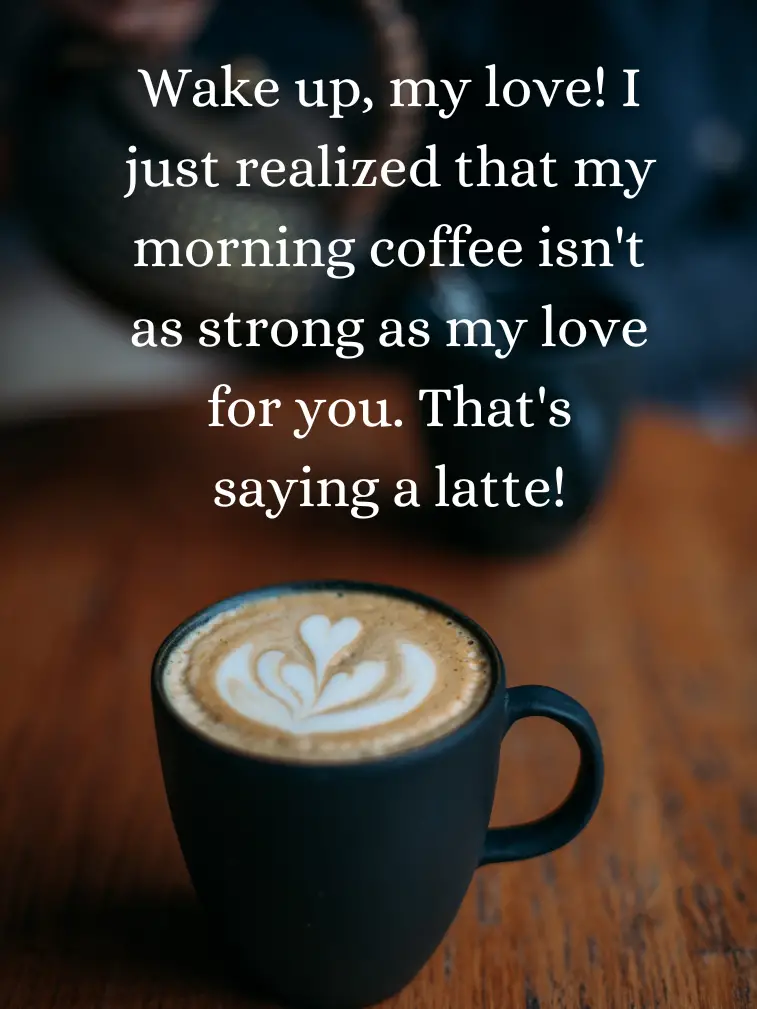 41. It's a good thing I came into your life, or you'd be very relaxed. 😃
Celebrity-Inspired Good Morning Quotes for Him
42. "Good morning, handsome! Wake up and seize the day. Remember, success is not a destination but a journey." – Dwayne "The Rock" Johnson
---
43. "Rise and shine, my love! Today is a new day filled with endless possibilities. Make every moment count." – Will Smith
---
44. "Good morning, my dear! The sun is up, and so are you. Embrace this day with a positive mindset and watch miracles unfold." – Oprah Winfrey
---
45. "Wake up, my love! Today is your day to shine. Let your passion guide you and your dreams inspire you." – Leonardo DiCaprio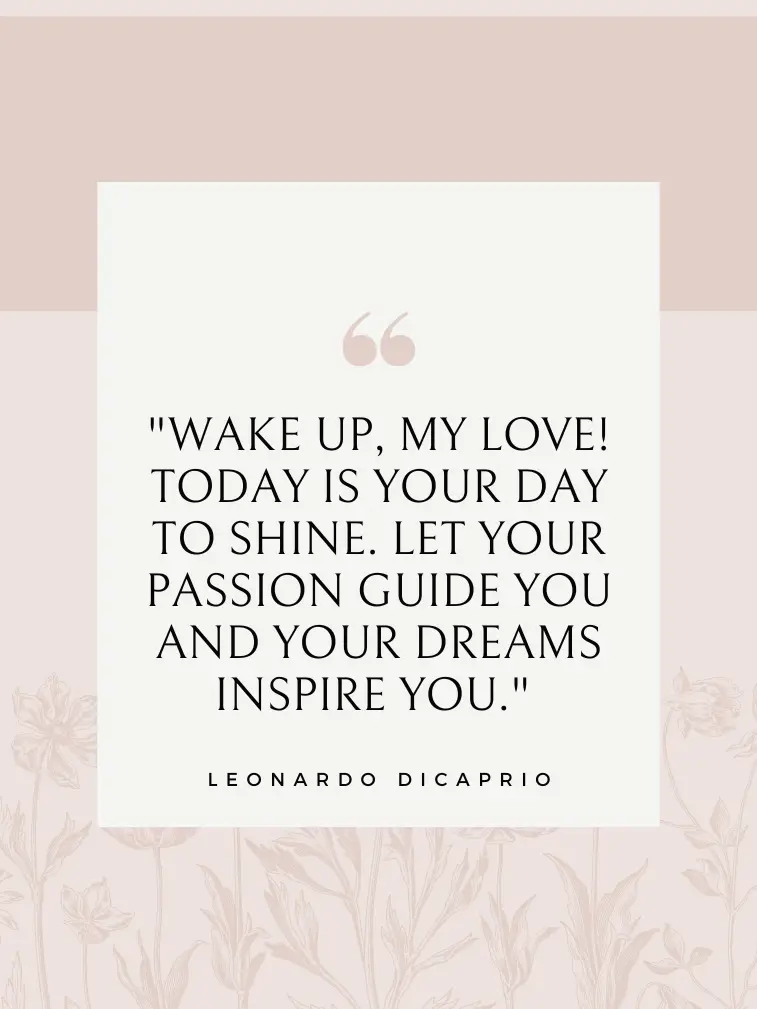 46. "Good morning, sweetheart! The early bird catches the worm, so make the most of each moment and make your dreams come true." – Ryan Reynolds
---
47. "Rise and shine, my king! May this morning bring you renewed strength and endless opportunities for greatness." – Chadwick Boseman
---
48. "Good morning, my love! Remember that every morning is a new chance to write your own story. Make it legendary!" – Tom Hiddleston
---
49. "Wake up, handsome! Life is a beautiful journey, and each morning is a chance to embark on a new adventure. Embrace it with open arms." – Chris Hemsworth
---
50. "Good morning, my dear! Today is a blank canvas waiting for your masterpiece. Paint it with love, joy, and success." – Jennifer Aniston
51. "Rise and shine, my prince! Believe in yourself and your abilities. Today is the day to make your dreams come true." – Chris Evans
If you are looking for captions to say good morning to your wife, you can find them here. Start her morning off right with these lovely messages!